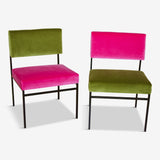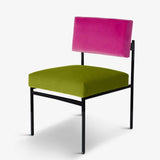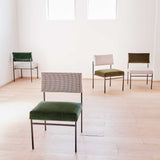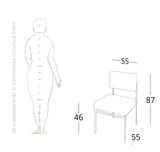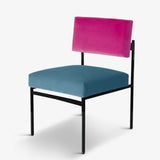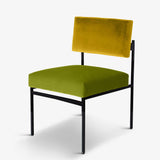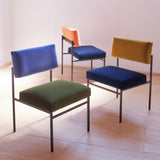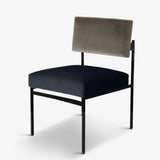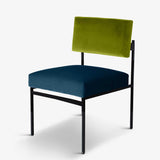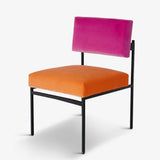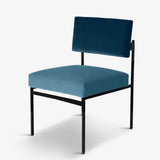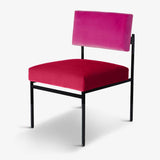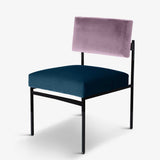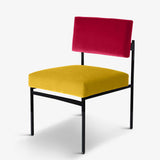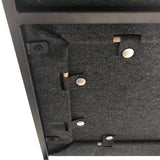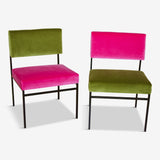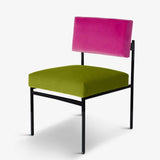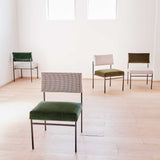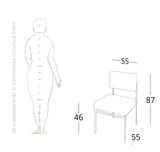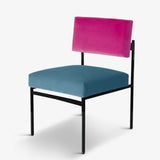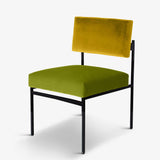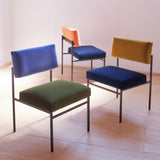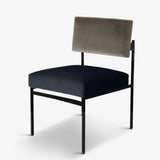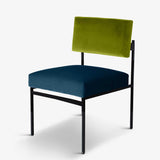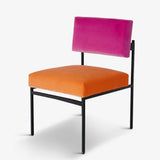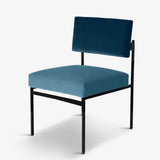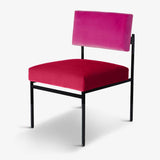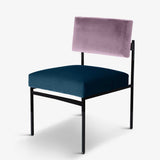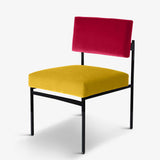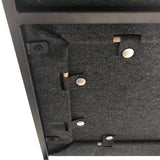 Aurea sustainable dining chair
Material
Velvet: Begonia Pink / Olive Green
Velvet: Begonia Pink / Sea Green
Velvet: Earthy Gold / Olive Green
Velvet: Stormy Gray / Poker Black
Velvet: Olive Green / Midnight Blue
Velvet: Tangerine / Begonia Pink
Velvet: Midnight Blue / Sea Green
Velvet: Pastel Pink / Midnight Blue
Velvet: Red Passion / Earthy Gold
Velvet: Begonia Pink / Red Passion
Material
Velvet: Begonia Pink / Olive Green
Handmade near Lake Como in Italy
Product description
PRODUCT SIZE

Height 87cm
Seat height 46cm
Depth 55cm
Width 55cm

DESIGN
CTRLZAK | Davide Barzaghi

Elevate your dining experience with the Aurea Dining Chair. Immerse yourself in the epitome of comfort, blending 50s-inspired aesthetics with contemporary elegance. These chairs, showcased in luxurious 100% cotton velvet, offer a customizable color mix.
Padded with natural latex, goose down, each chair embodies sustainable luxury. A sought-after choice for restaurants, this bestseller is 100% natural, plastic-free, and boasts a solid beech wood frame with steel springs.
Indulge in style, comfort, and eco-conscious living.

MATERIALS

Internal Frame: solid dried beech wood, jute belts with steel springs.
Padding: 100% natural latex, pressed cotton.
Finishing: choice of 100% natural fabrics (linen, cotton, cotton velvet, natural mixes), removable covers with zipper or button systems, steel and cotton zippers, brushed iron frame.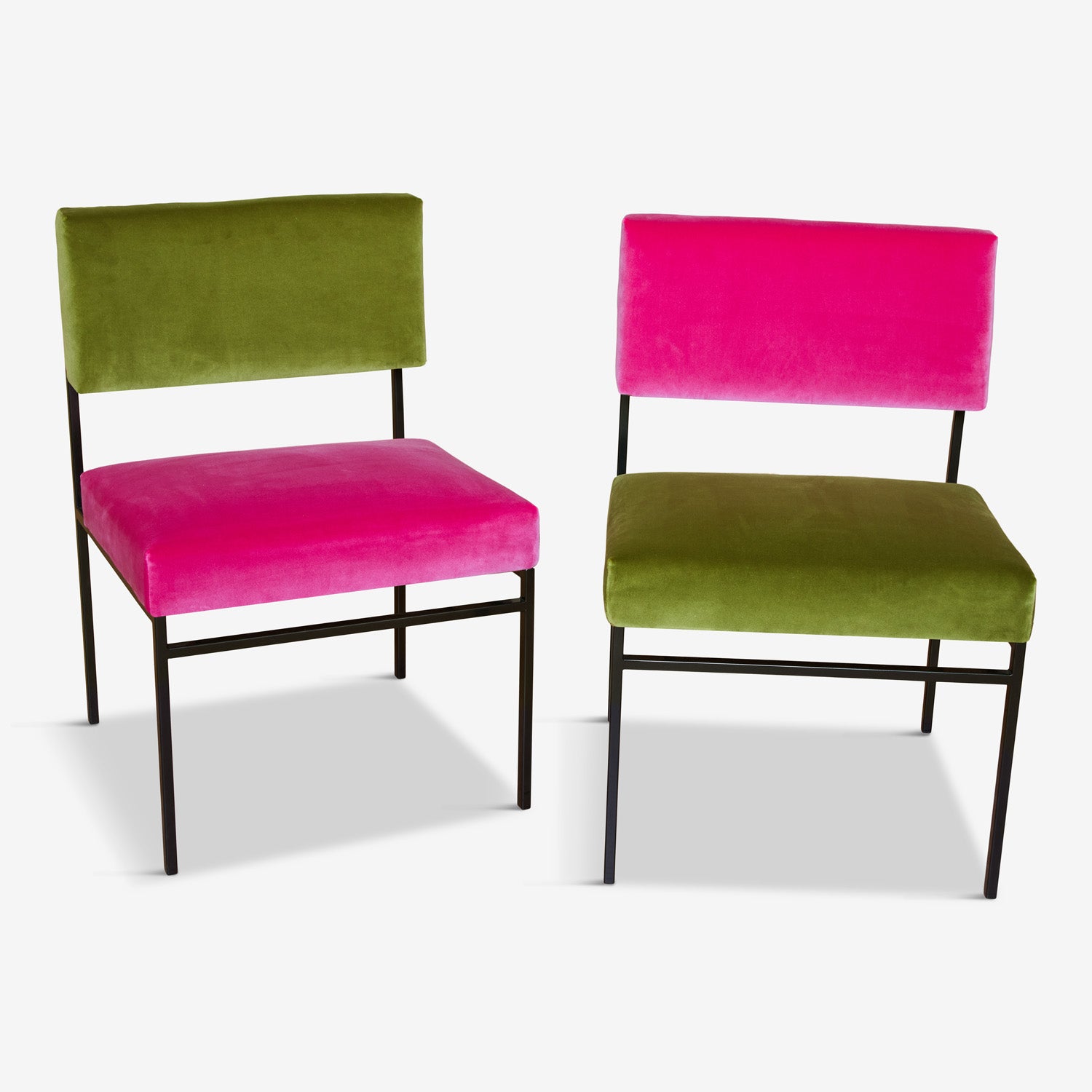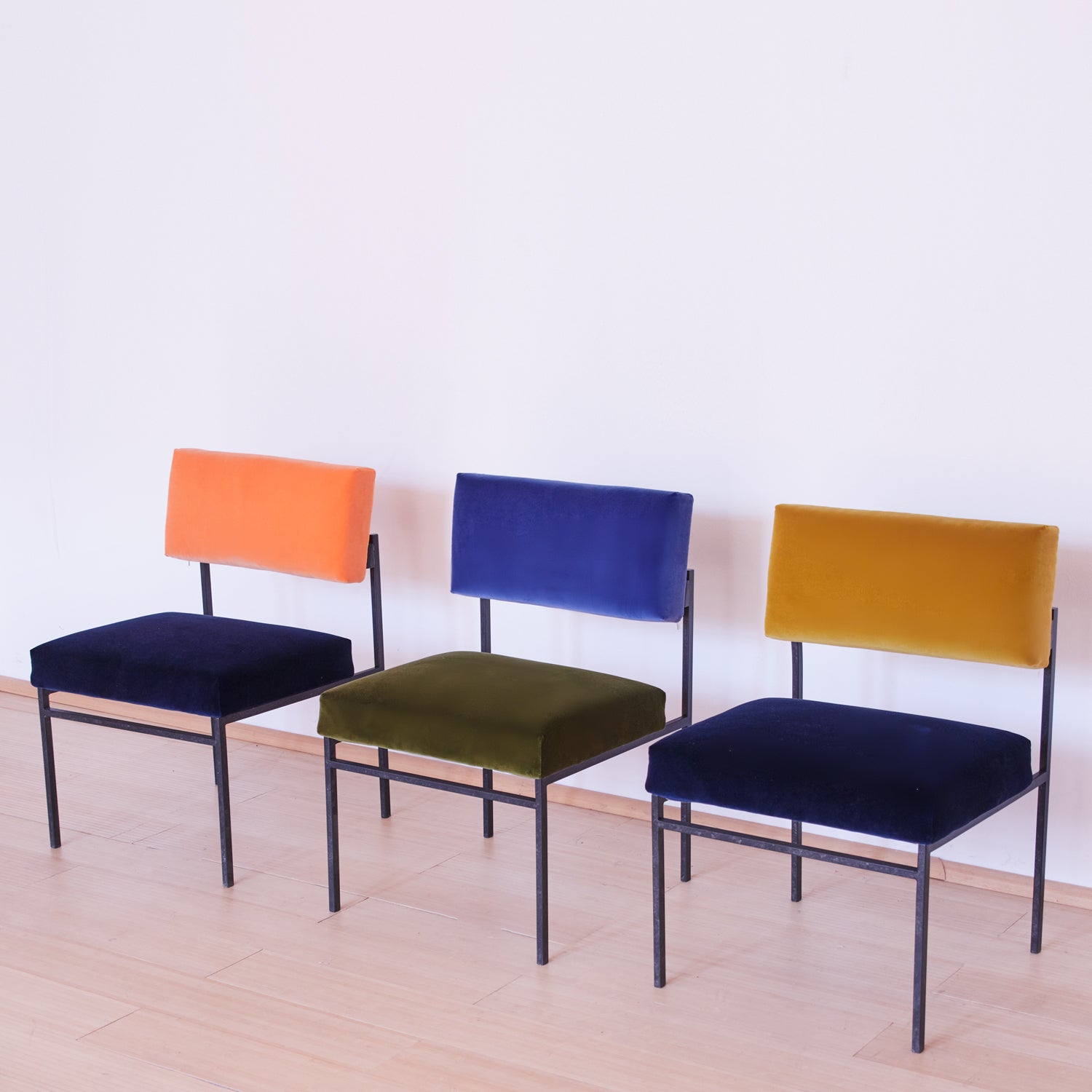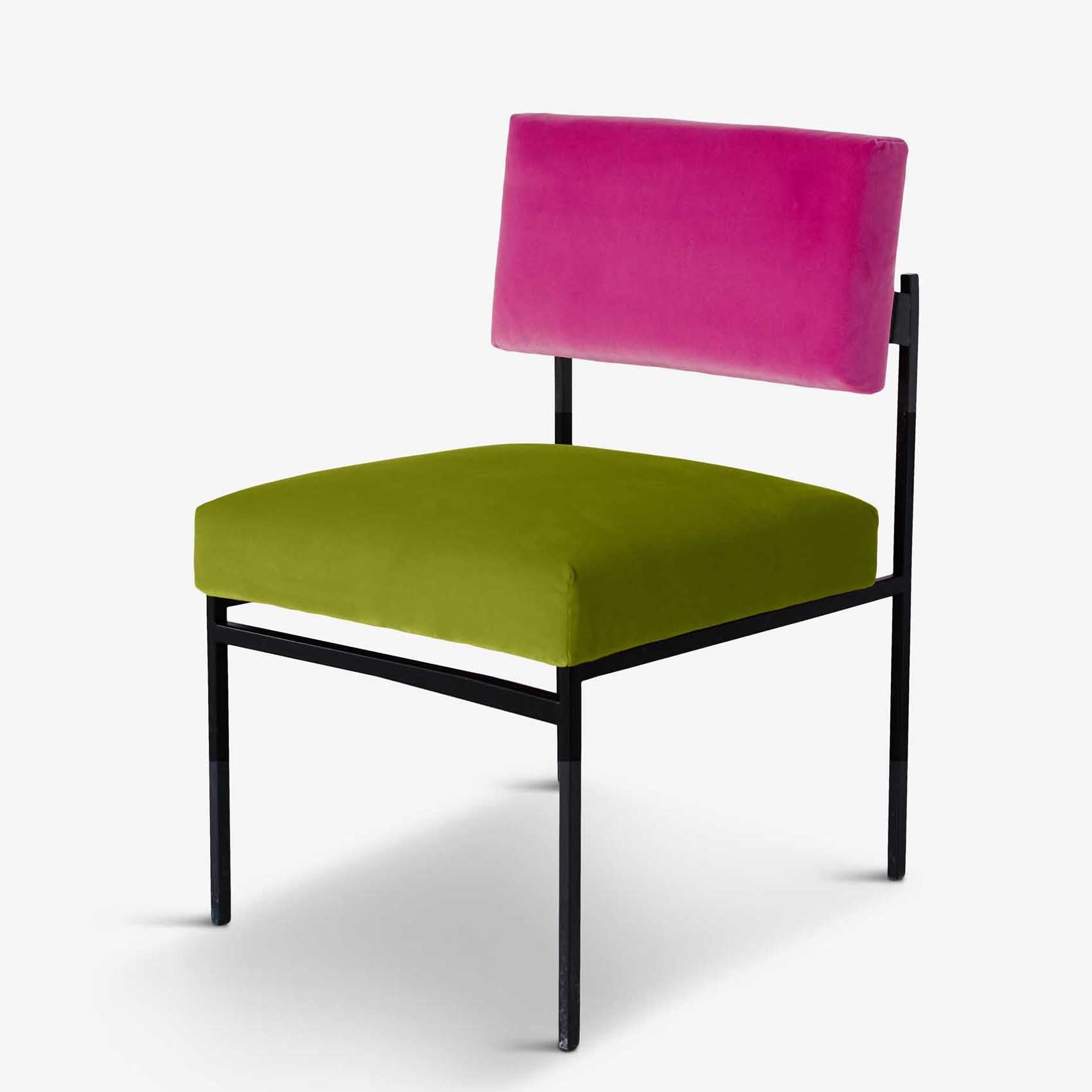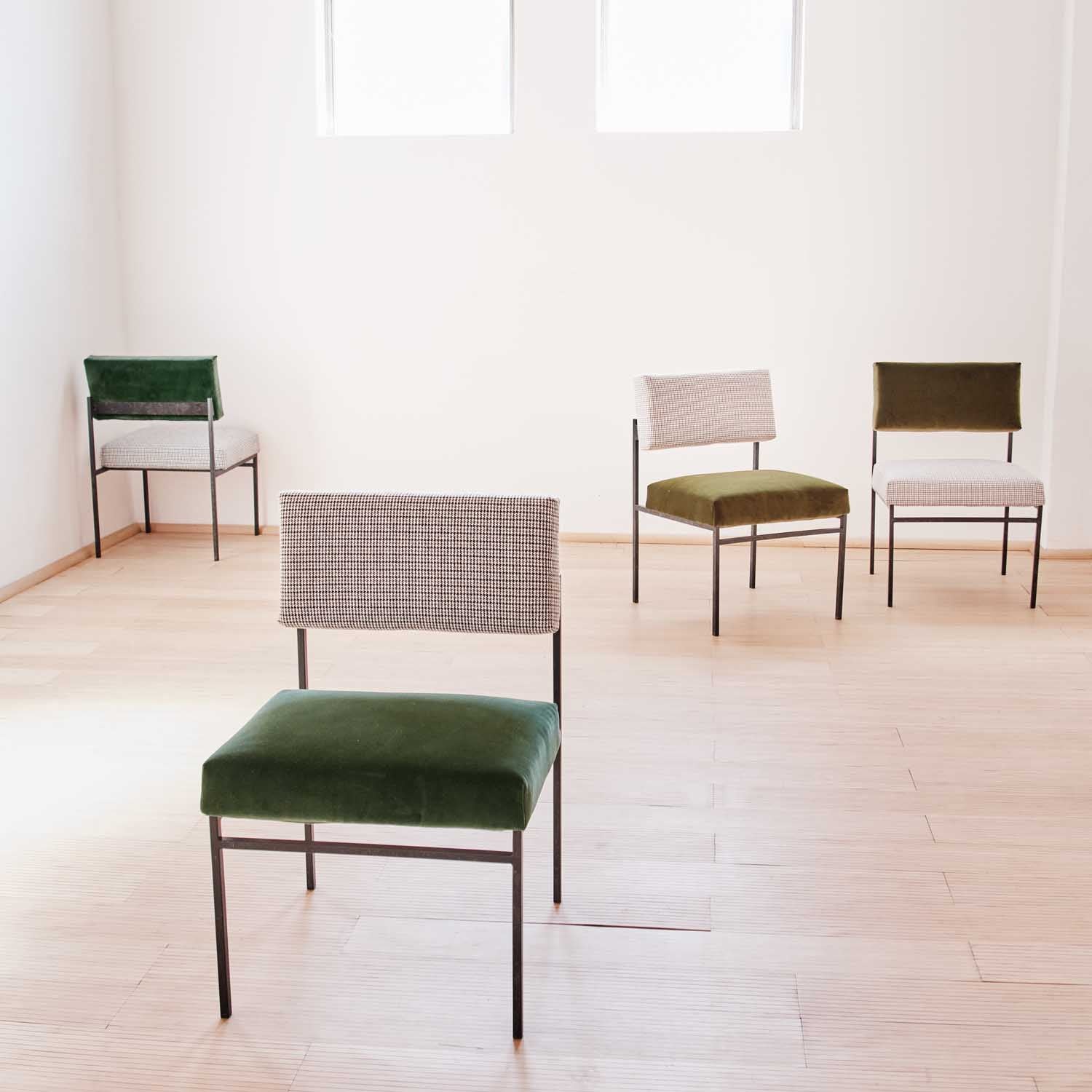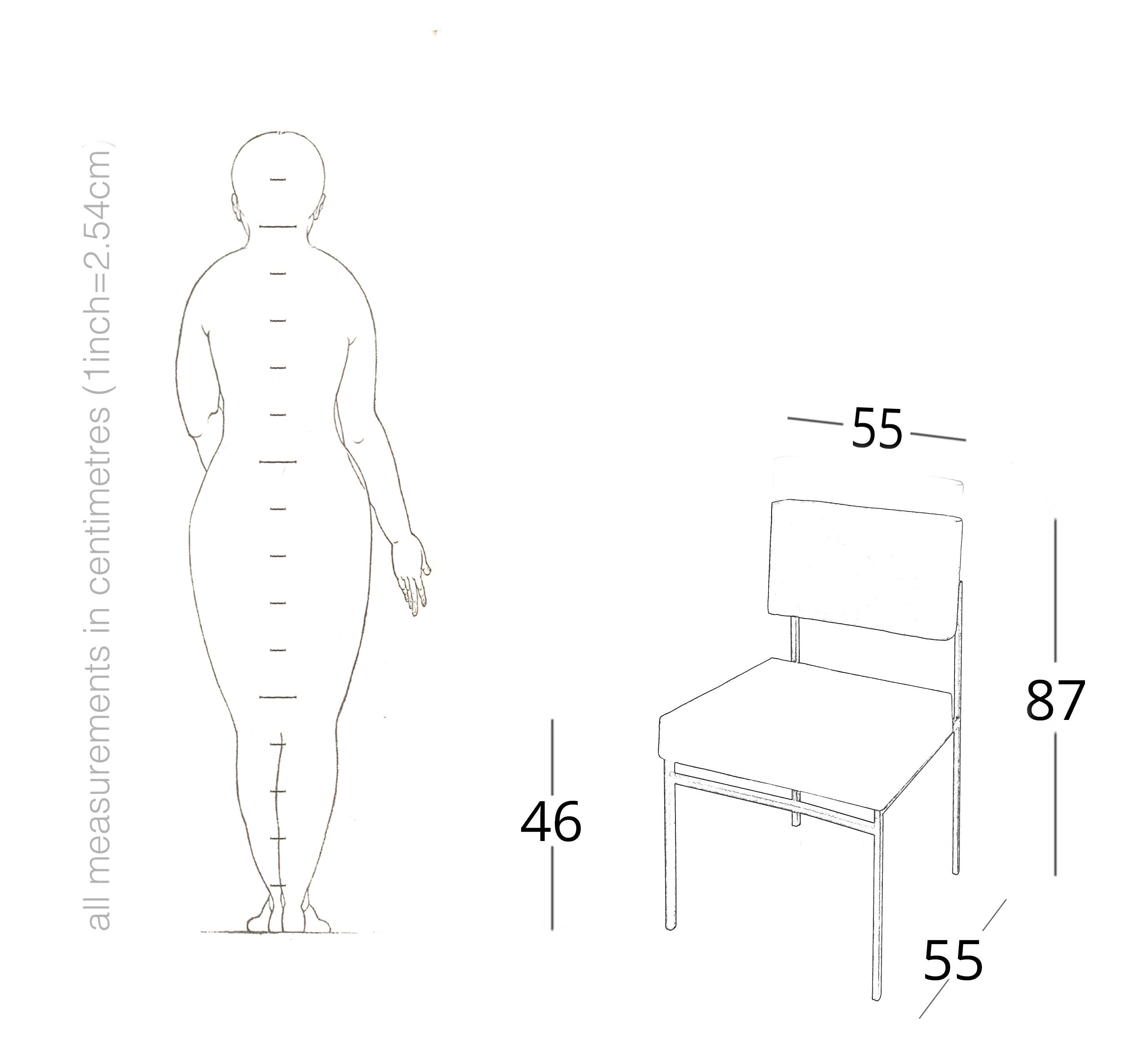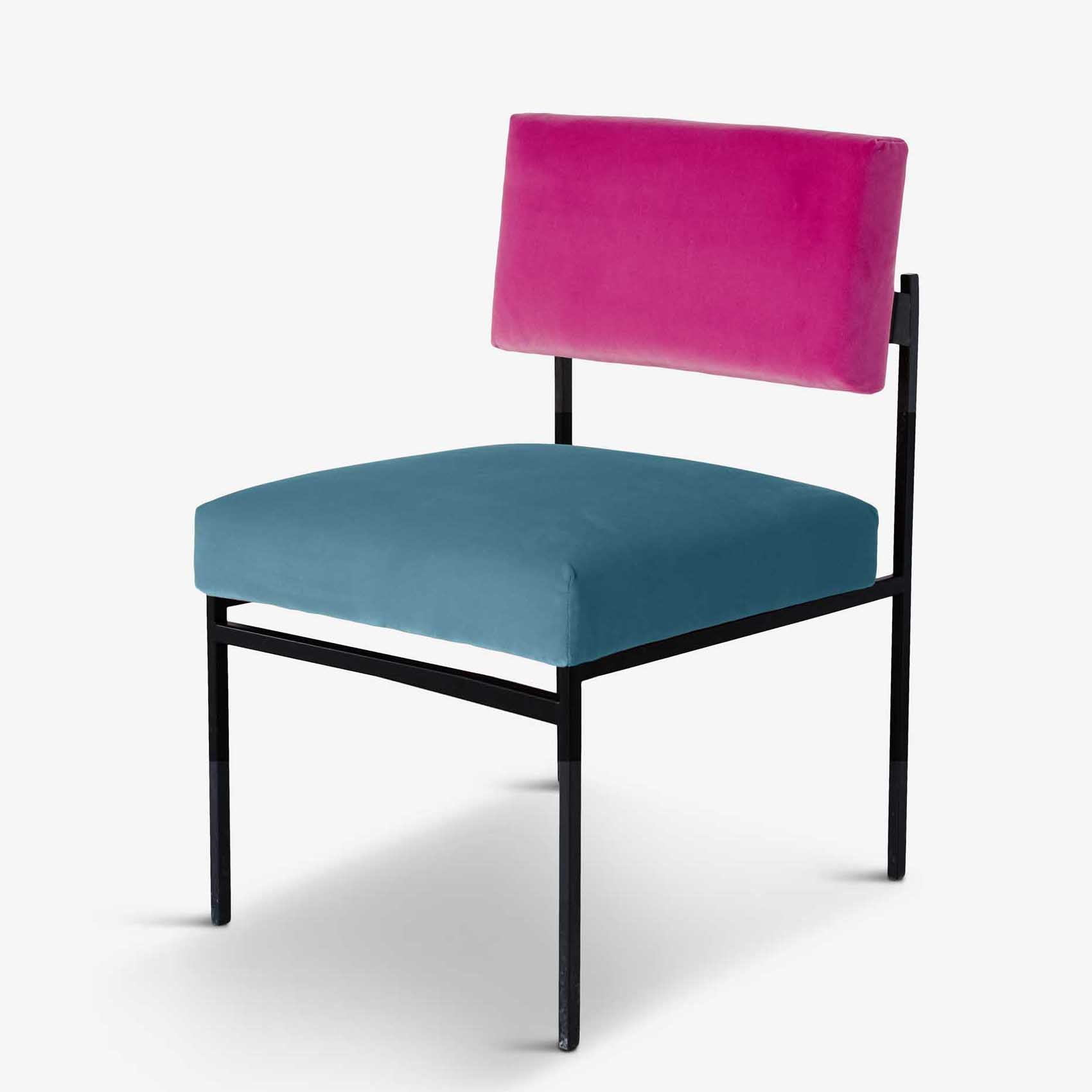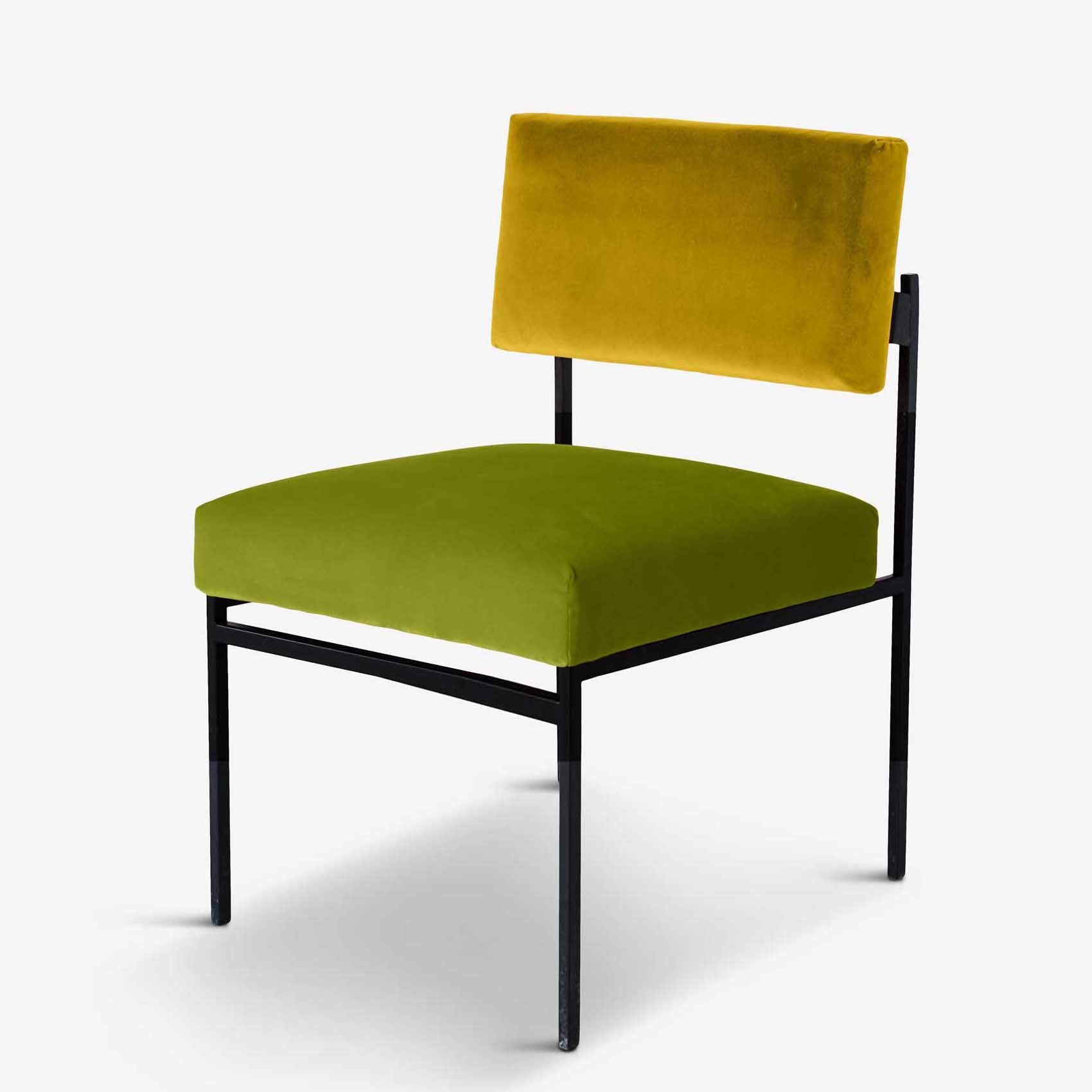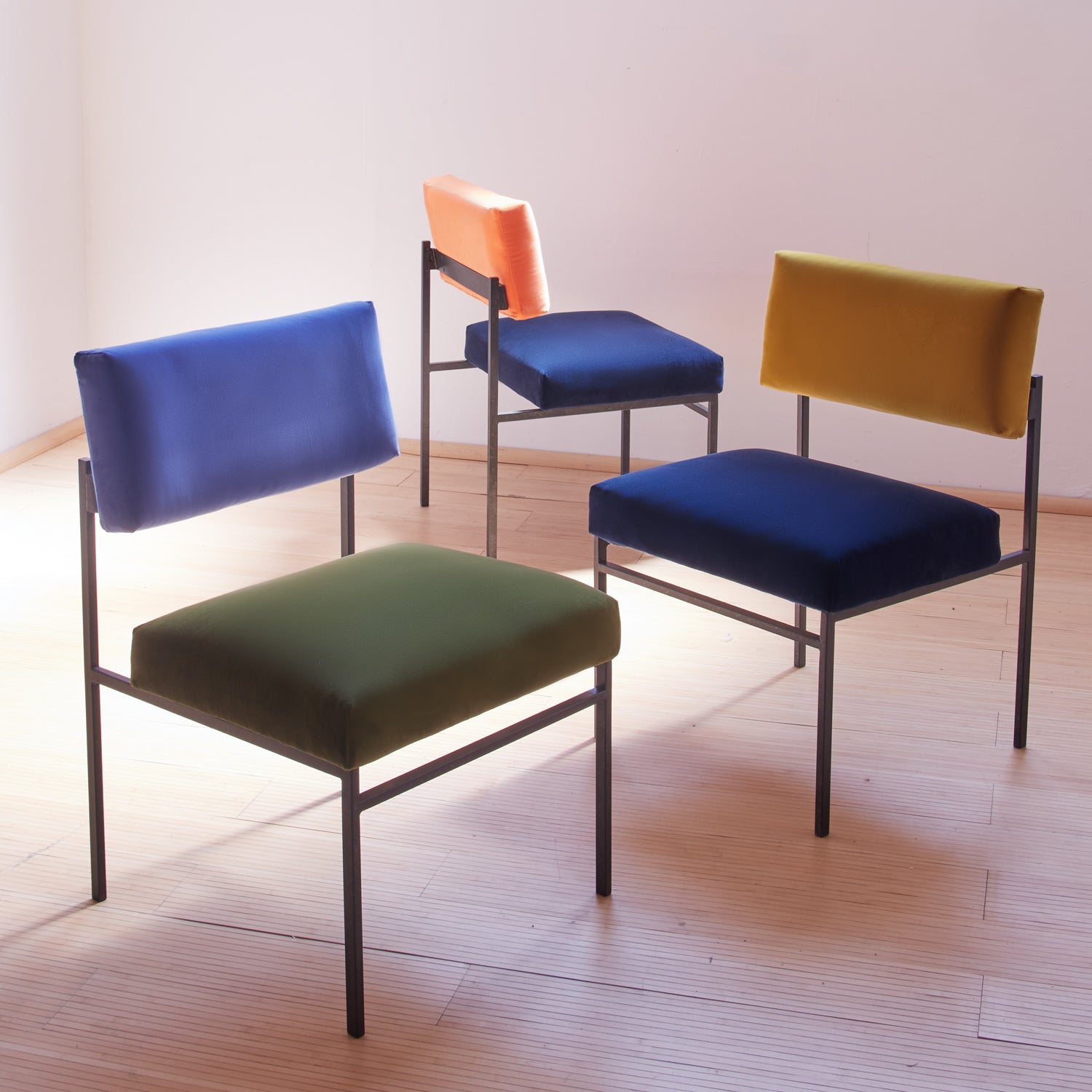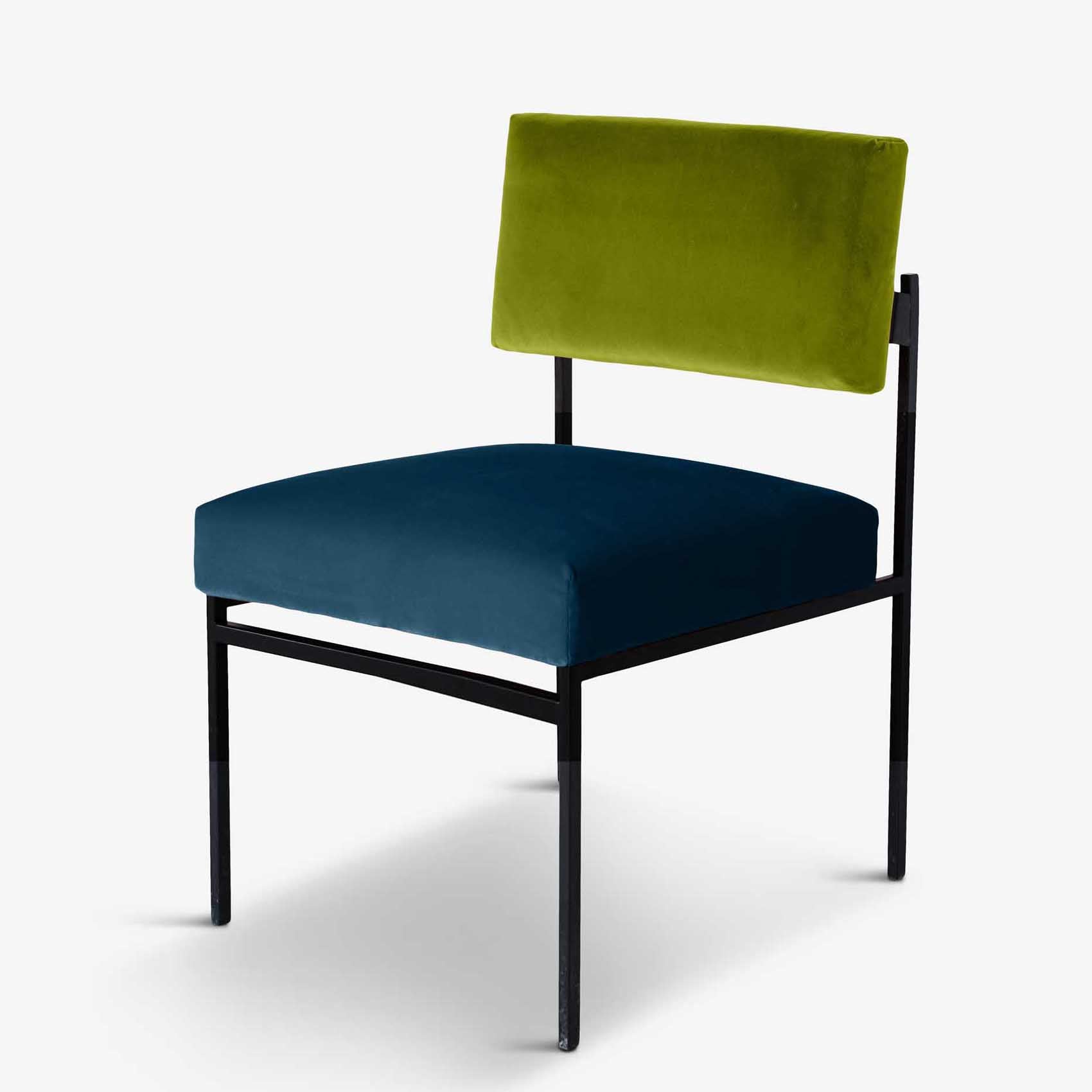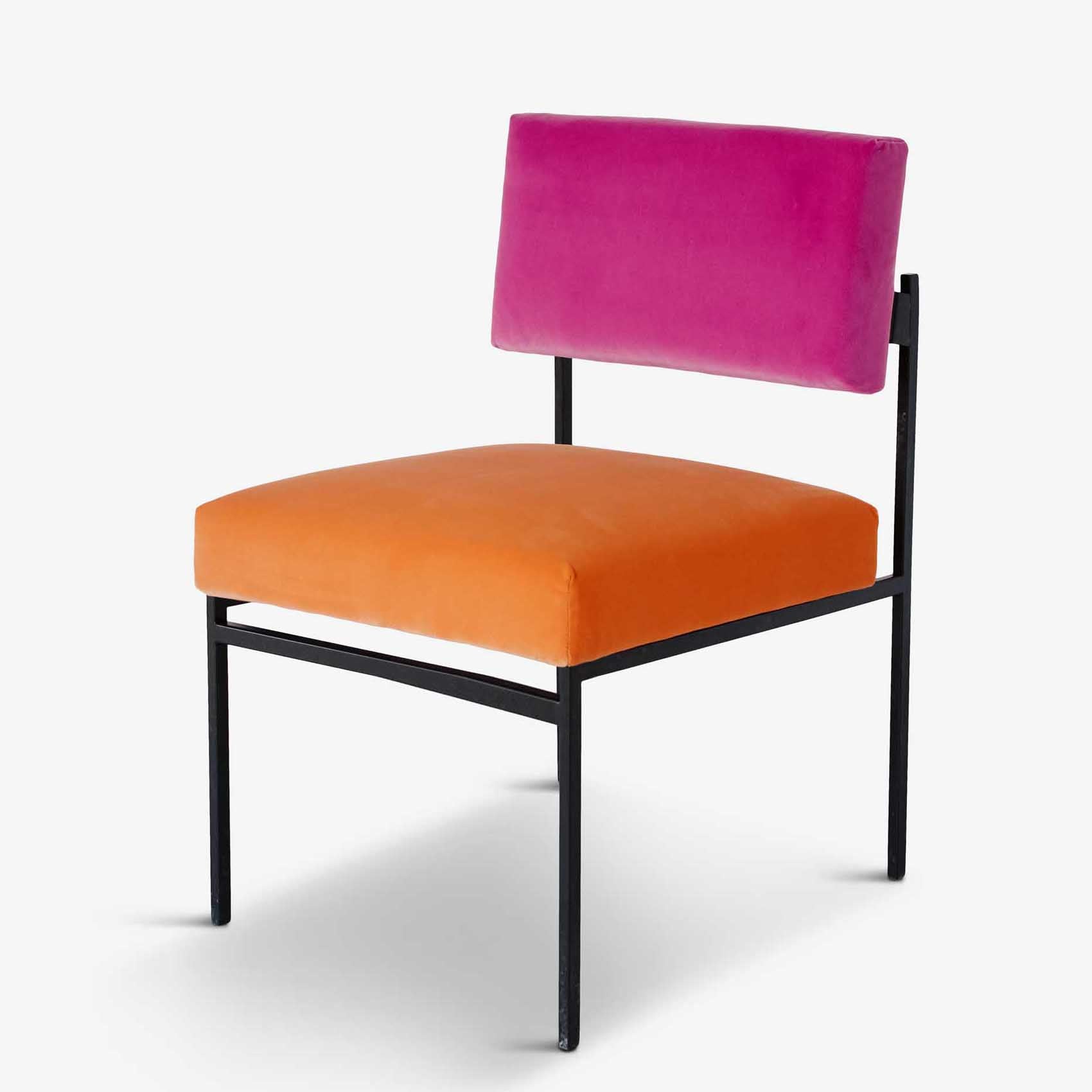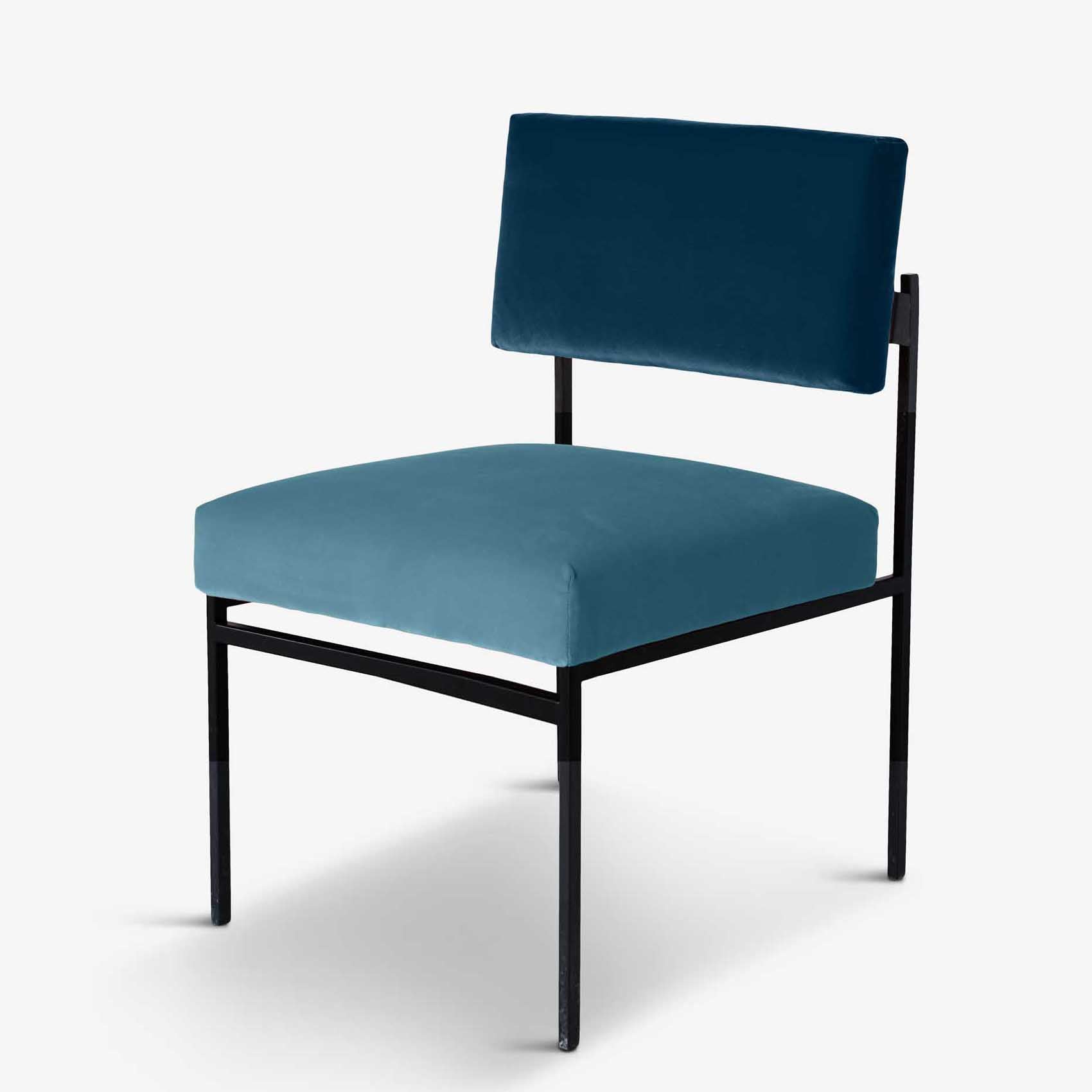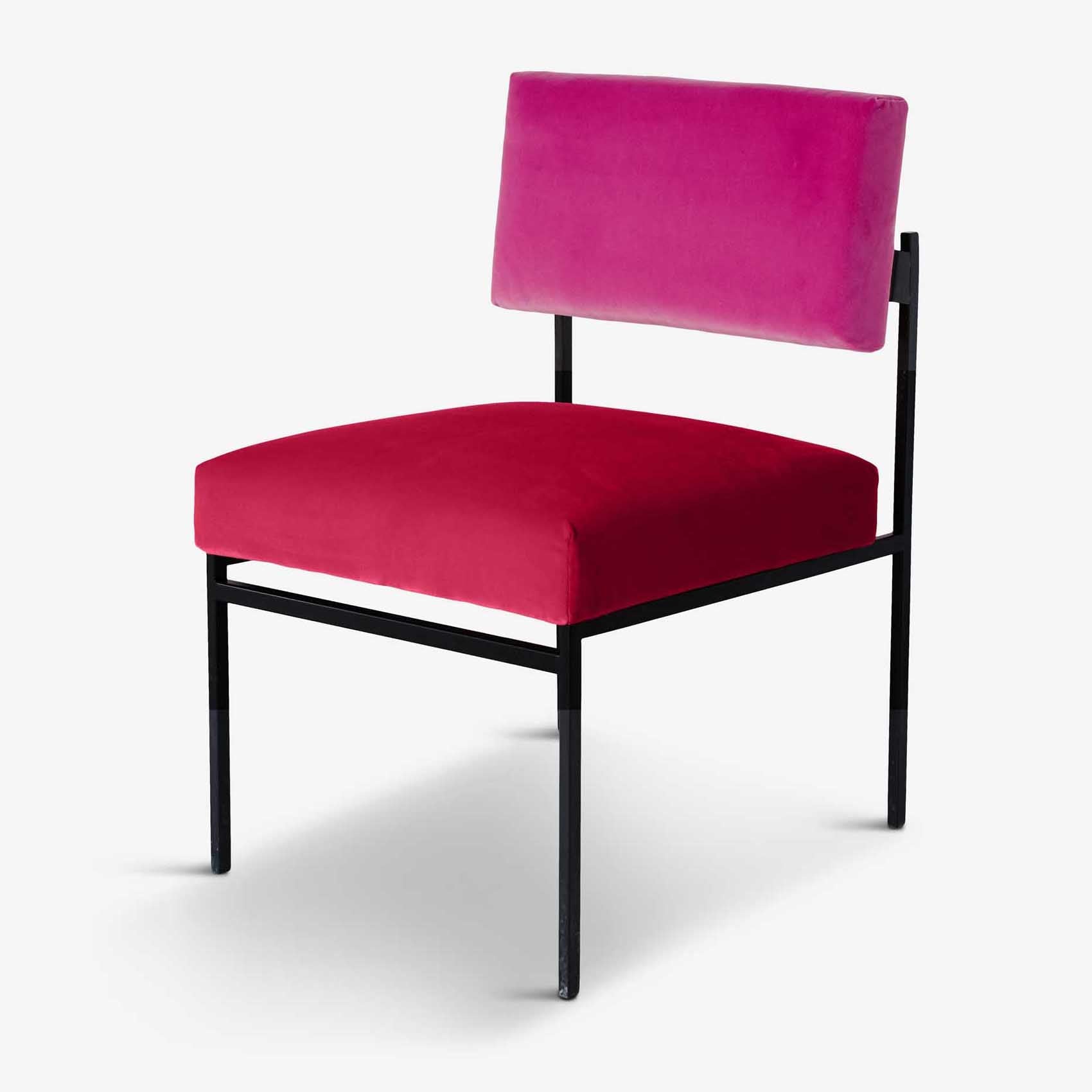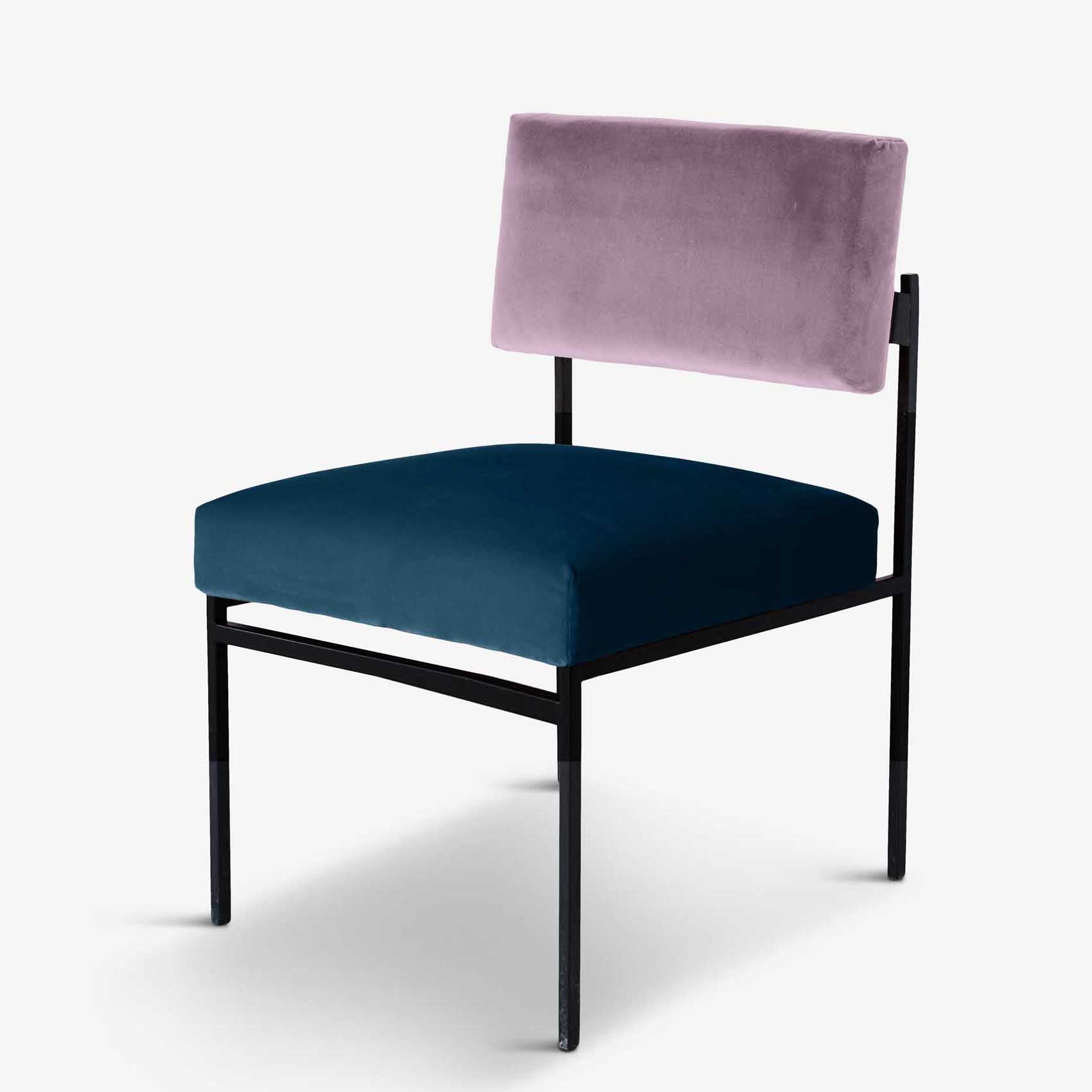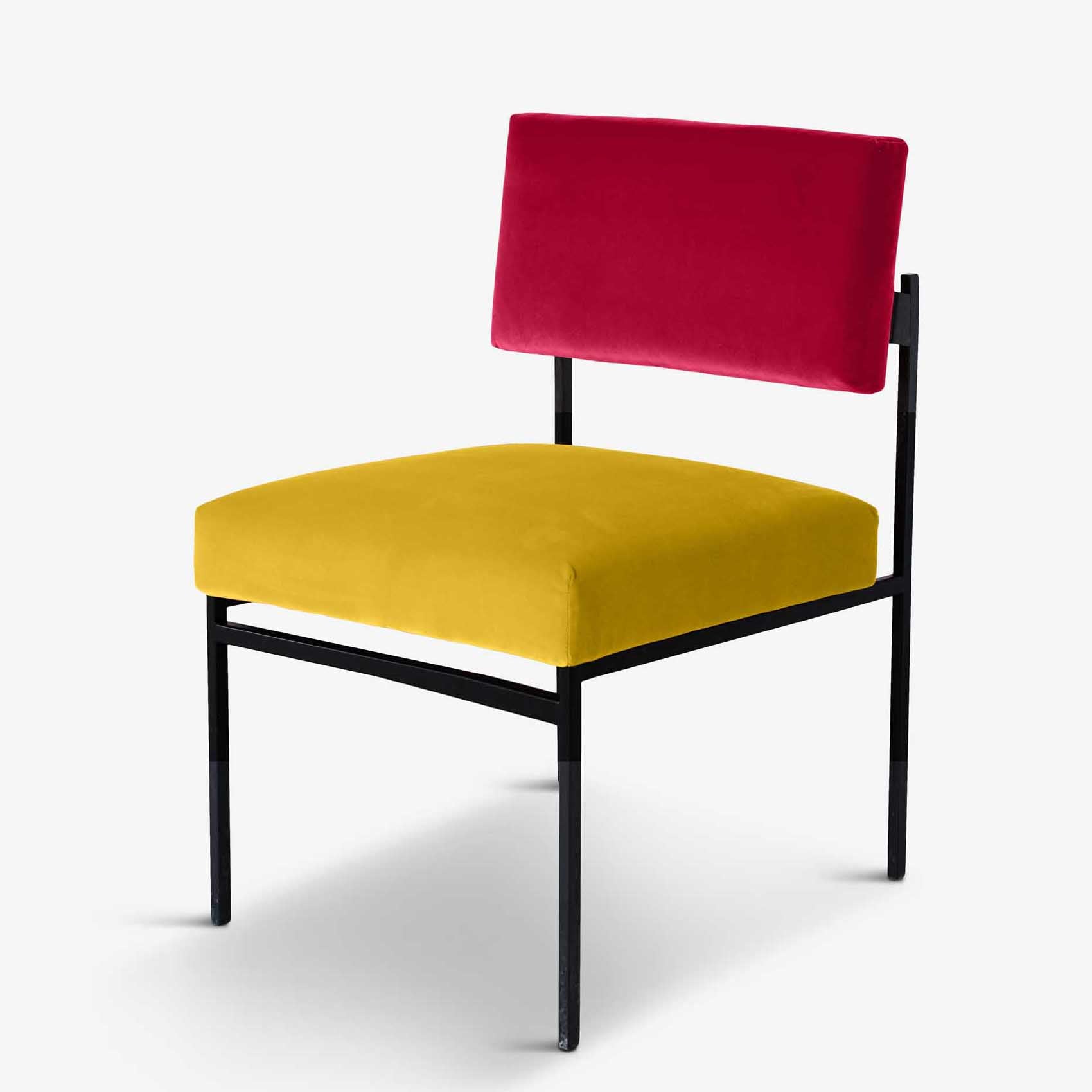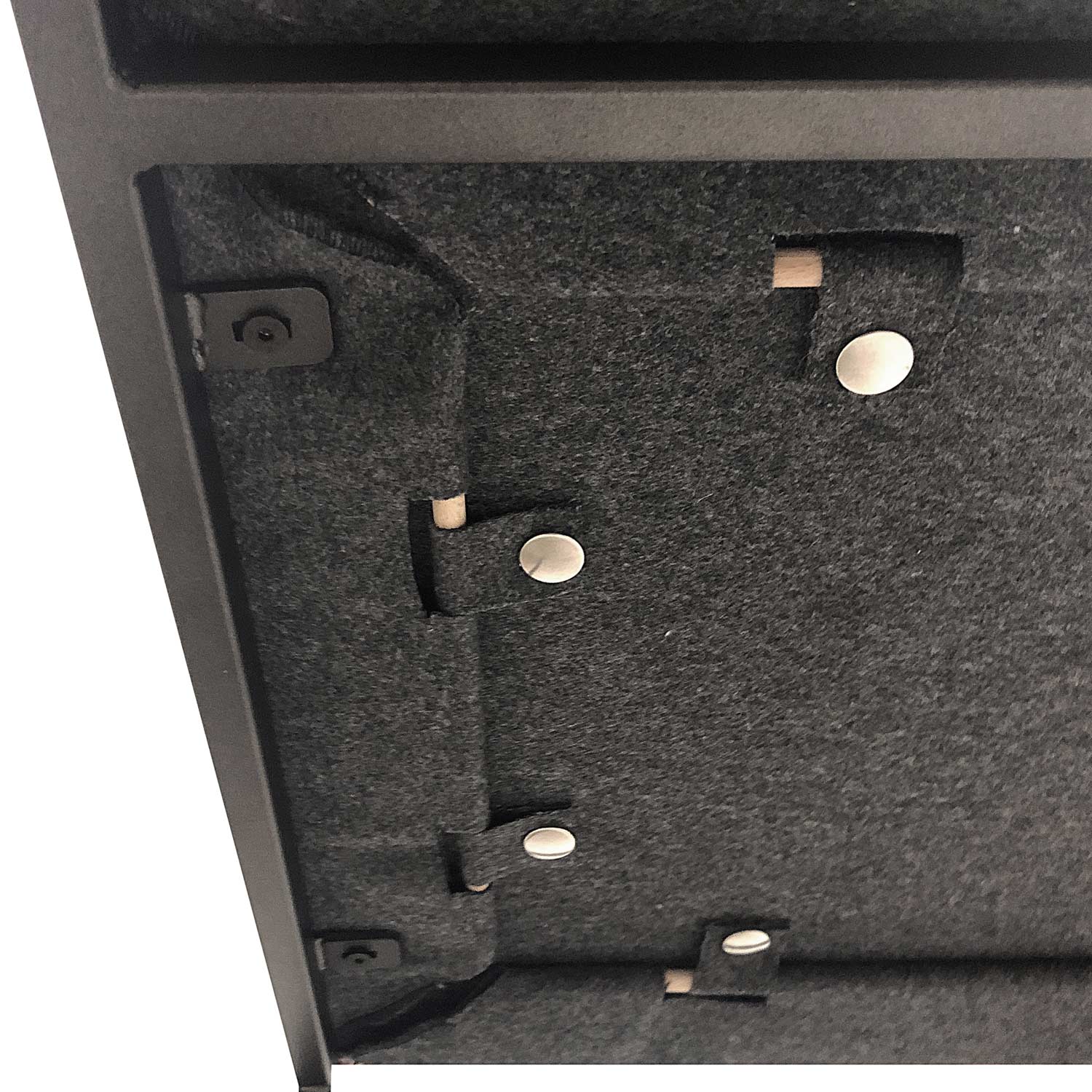 Removable covers for easy cleaning
Children, pets, parties, moves - our natural sofas are designed to live through all events of life and come out beautifully.
All pieces have removable covers so vou car easily clean them.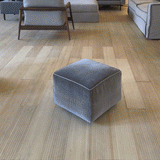 Perfect comfort for you specifically
The perception of softness depends much on your body height and your preferred sitting position.
In other words, it is specific to you.
Our team will listen carefully and help you choose your best comfort.