"The driving force behind creation is not technology. It is ideas that set things in motion."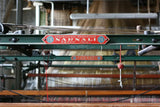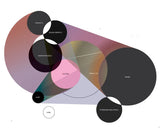 About Lanificio Leo
Lanificio Leo was founded in 1873 and is the oldest textile factory in Calabria, Italy.
The company consists of a perfect mix of enhancement of traditional know-how and a strong propensity for innovation. Its impressive historical machinery, made up of production looms and equipment dating from 1890 to 1965, is still the beating heart of the production today.
Lanificio Leo is what can be-called a "company-museum" and a brand with an international vocation whose identity is transmitted through a fresh and impactful visual communication that speaks a contemporary language. 
The recovery and enhancement of the technological heritage and the skills of traditional know-how are at the heart of the creation process. Thanks to new and continuous creative contributions and dialogue with the visual arts, new horizons of possibilities constantly open up. For the plaids on sale at D3CO, Lanificio Leo collaborated with designers such as Serena Confalonieri, Studio Charlie, Esther Van Schuylenbergh or Sigrid Calon.
Lanificio Leo's homeware collection is the result of the integration of a centuries-old textile tradition, design-oriented product concepts and complex cultural tools. The ancient machines work together with the latest technologies and the irreplaceable wisdom of manual labor, creating contemporary products that respect tradition.