"The distinction between sustainable design and design should no longer exist."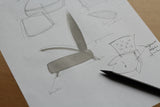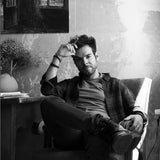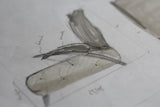 Interview with Andrea Vecera
How do you integrate thoughts about sustainability into your creation process?
I am very attentive to environmental issues, and being a designer and living on this planet I feel somehow responsible for the present and future. Biosofa is sensitive and interested in making products with a minimal environmental impact as well as protecting the health of living beings.
Why is sustainability important to you?
As far as I'm concerned, the distinction between sustainable design and design should no longer exist, and for some time now every design project must necessarily include this aspect in its DNA. We cannot believe in continuing to produce objects that will become waste. My approach in this sense is simple and can be seen as a double path which will lead to a single goal, recycling as well as the design of durable goods.

When you designed Pank, what was your ultimate goal you wanted to achieve?
In the case of PANK I wanted to design a highly functional product for the places I imagined it inhabiting. Comfortable and reminiscent. I re-interpreted the structure of the old Liberty chair, which is definitely more uncomfortable, and I tried to give it more softness. Furthermore, I was interested in it being a "disheveled" object, a little out of the box.
How does design change the world?
Design won't change the world but it can somehow condition its change.
What do you enjoy most about working in design?
I love to design because there is always a new challenge and new worlds to explore.
How does nature inspire your work?
I work walking surrounded by nature, I travel kilometers on foot through woods, plains and mountains leaving me inspired by what surrounds me. I observe plants, animals and try to find out what is so magical and effective in this synapse.