When we meet with our designers for a new model, a first step is often a drawing, and then a miniature model. We discuss comfort, usability, look, feel, lines, materials, and general emotion for the new sofa. In the picture above designers ddp studio is showing a first model of Casquet.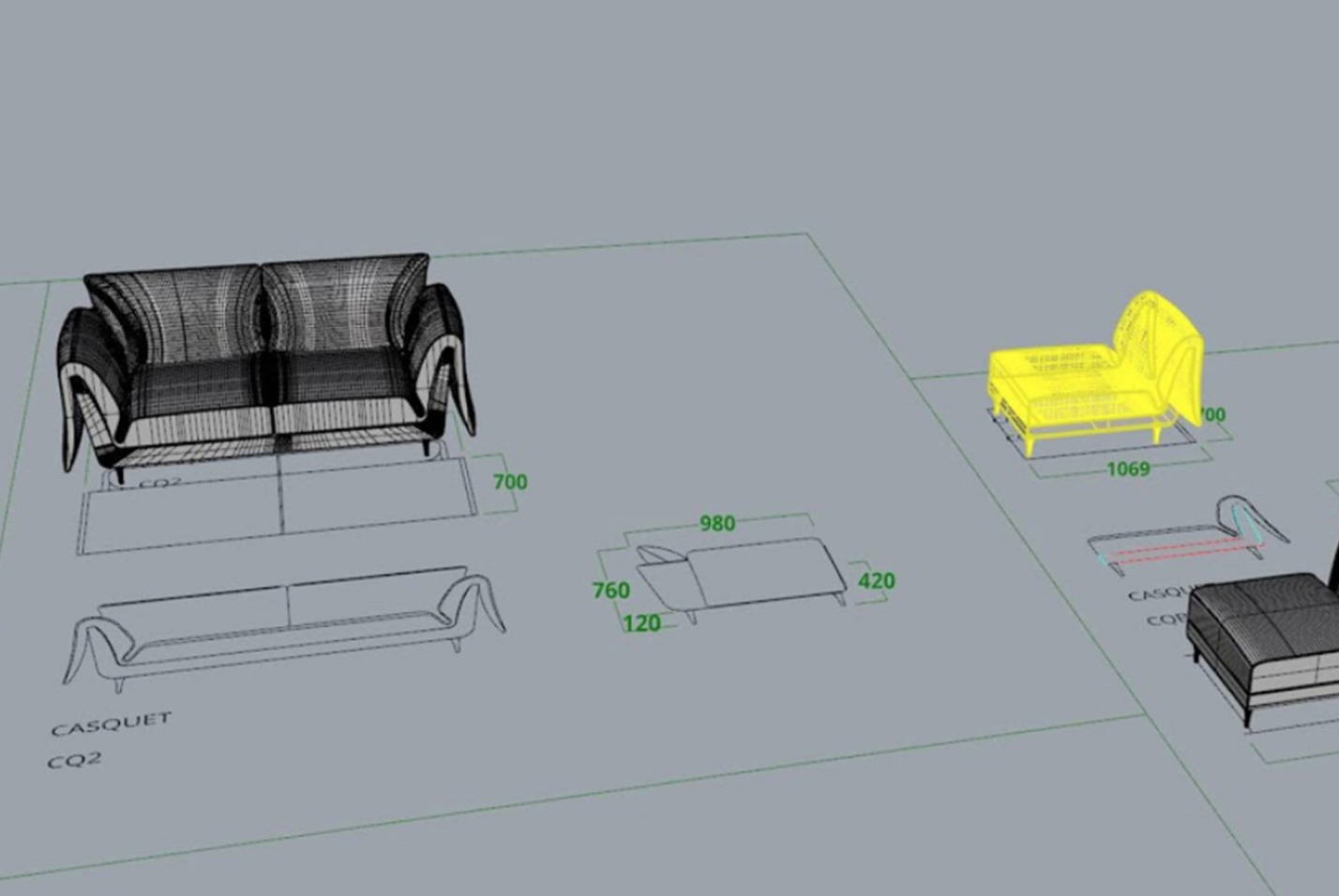 Eventually we will create a 3D model — in this case the Casquet sofa. Our product developers will start to optimise and refine it and precisely calculate textile sizes and cutting patterns for our large scale plotter.
The digital model is also the calculation base for all materials in order to calculate prices for the production process.
Once everybody involved in the development of the new sustainable sofa gives a green light, the proper production can start.