"Since the very beginning, and it's been over 10 years, I always felt like I wanted to frame a big poster saying "be aware" at the entrance of my studio. "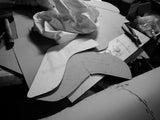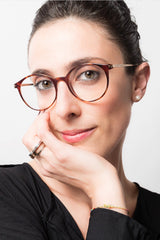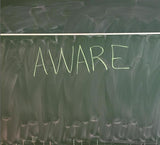 Interview with Sarah Ferrari
What would you recommend to a young designer?
To travel, travel, and again travel. Even once you have taken root in a place, continue traveling anyway, always be driven by curiosity.
The first time you felt like a designer?
The first time i really felt like a designer was when D3CO called me to design the BACO sofa, the second time, when I saw it presented at the Salone del Mobile In Milano, and the third time when the project received a mention from the Young and Design competition.
Who do you consider your masters
Castiglioni, Ettore Sottsass and Gerrit Rietveld, if we talk about design and approach to design. Pirandello if we extend the concept to life and different points of view. My mom, if we talk about the heart, because she has given me a special sensitivity for the attention to detail, and has given me the gift of having a good time knowing how to take care of it.
Your observation on the current state of design.
I have the feeling that, slowly, we are finally starting to make a difference as designers. But in a new, more responsible and relevant way. And I hope I am not wrong.
The interview was conducted at Elle Decor