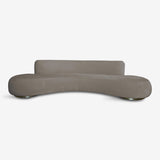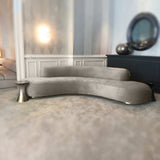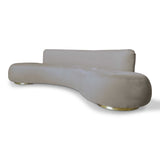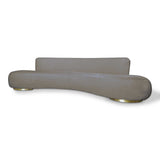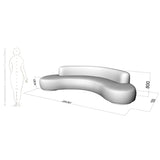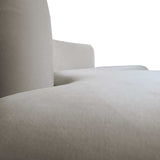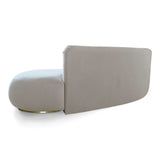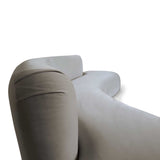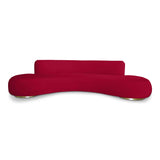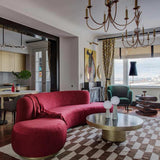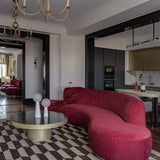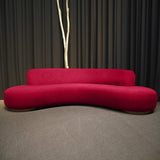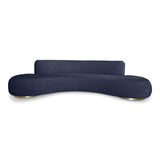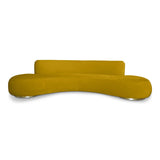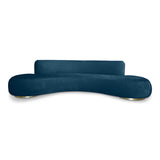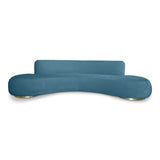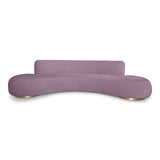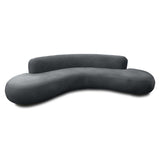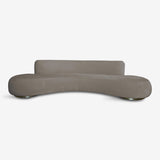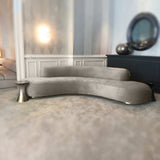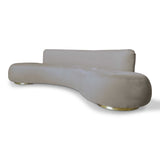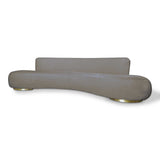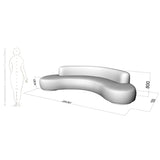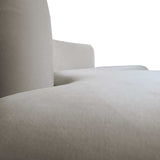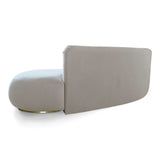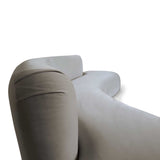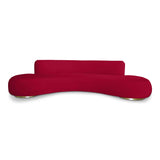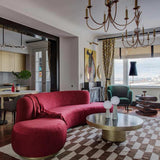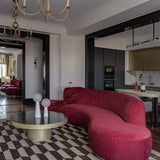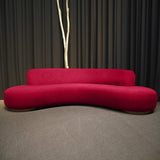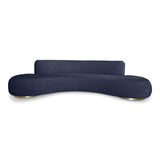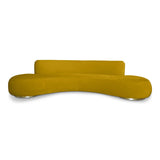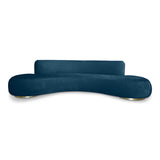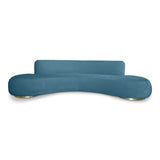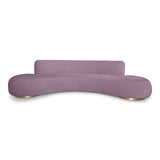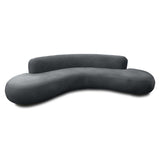 Serpente crescent sofa
Material
Velvet: Pale Taupe
Velvet: Red Passion
Velvet: Poker Black
Velvet: Earthy Gold
Velvet: Midnight Blue
Velvet: Sea Green
Velvet: Pastel Pink
Leather: Meteorite
Material
Velvet: Pale Taupe
Handmade near Lake Como in Italy
Product description
PRODUCT SIZE
Height 80cm
Seat height 43cm
Depth 150cm
Width 353cm
DESIGN
Davide Barzaghi
EXTRAVAGANT AND EXCLUSIVE STATEMENT PIECE.
This spectacular sofa, that can be customised in length to fit exactly into the desired space, is a luxury island of comfort.
With its undulating lines and extravagant chic, its metal base recalls themes from the 50s while staying routed in the most contemporary context. Built around a solid dried beechwood frame, the cushioning on top of the natural jute belts and metal springs is made out of 100% natural latex, covered by pressed cotton and a thick layer of goose down for maximum softness and comfort.
MATERIALS
Internal frame: solid dried beech wood, jute belts with steel springs.
Padding: 100% natural latex, goose down layer, pressed cotton.
Finishing: choice of 100% natural fabrics (linen, cotton, cotton velvet, natural mixes), round base handmade out of brushed brass.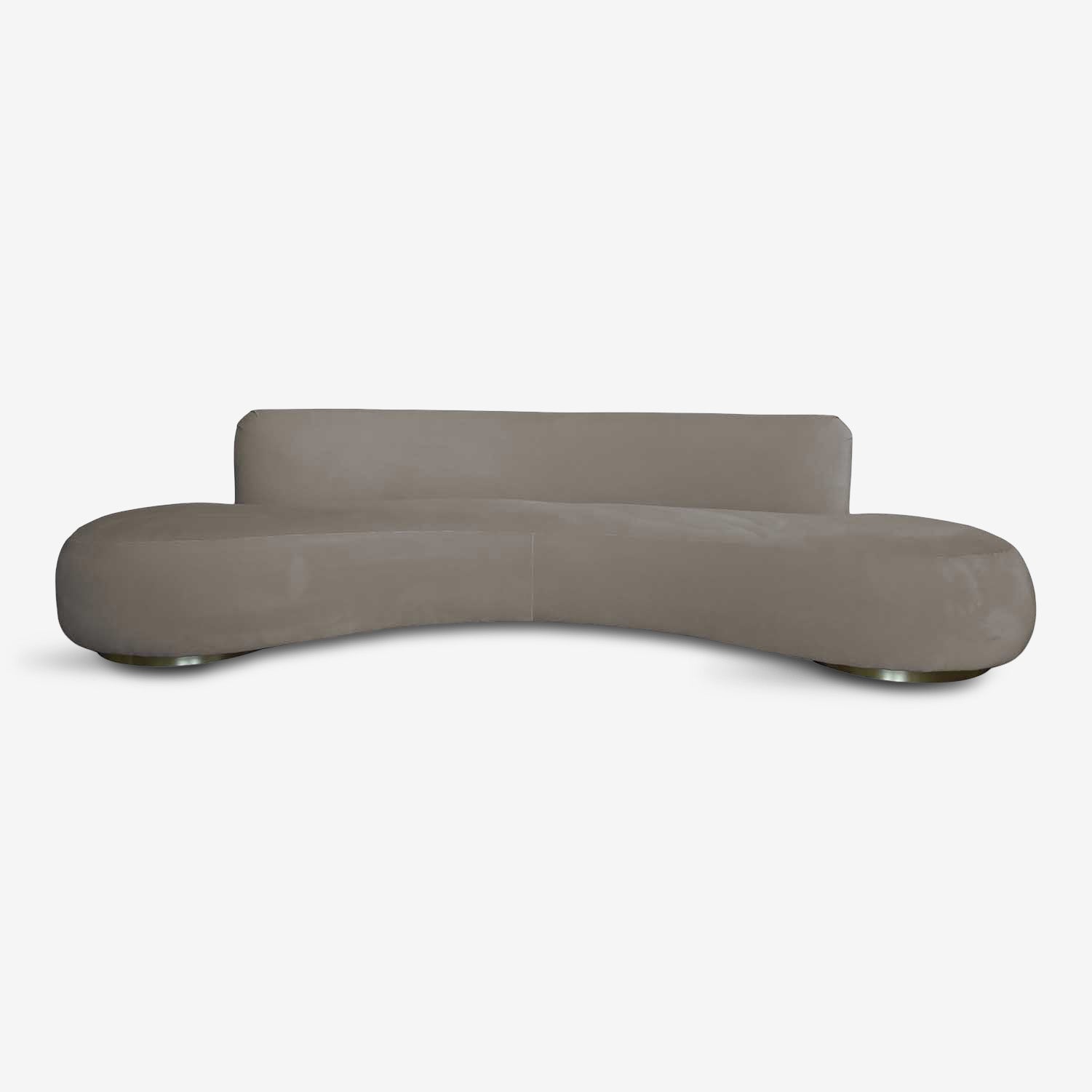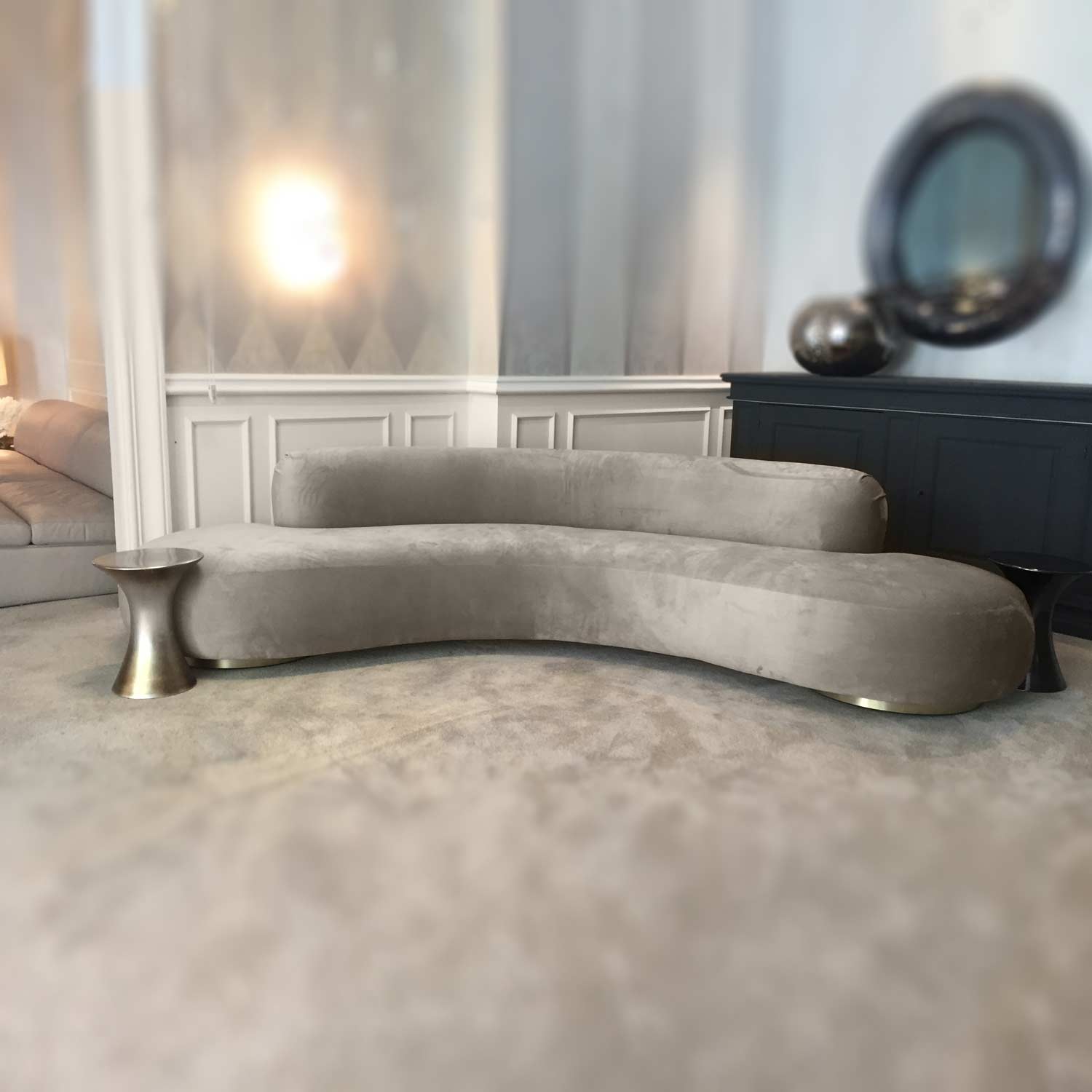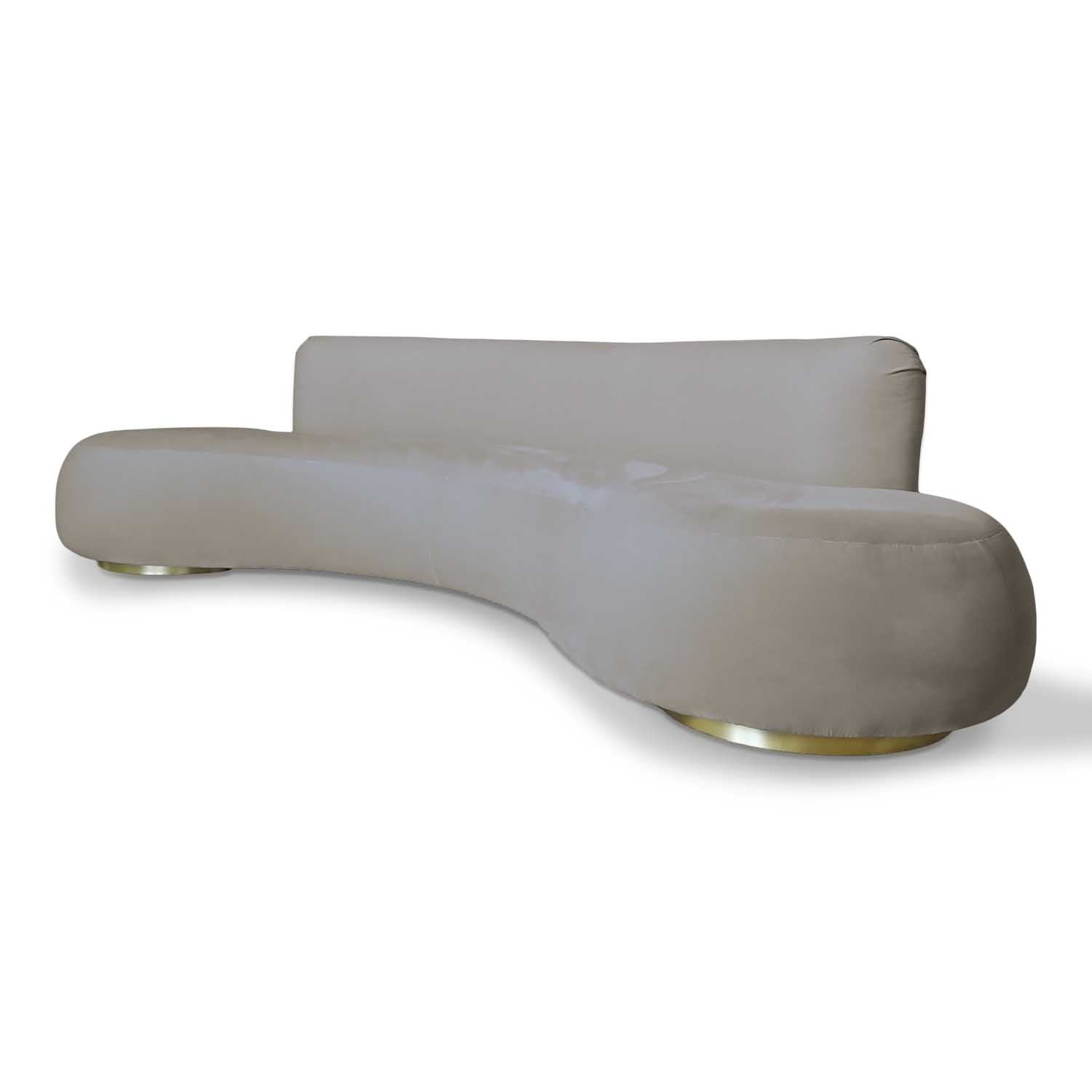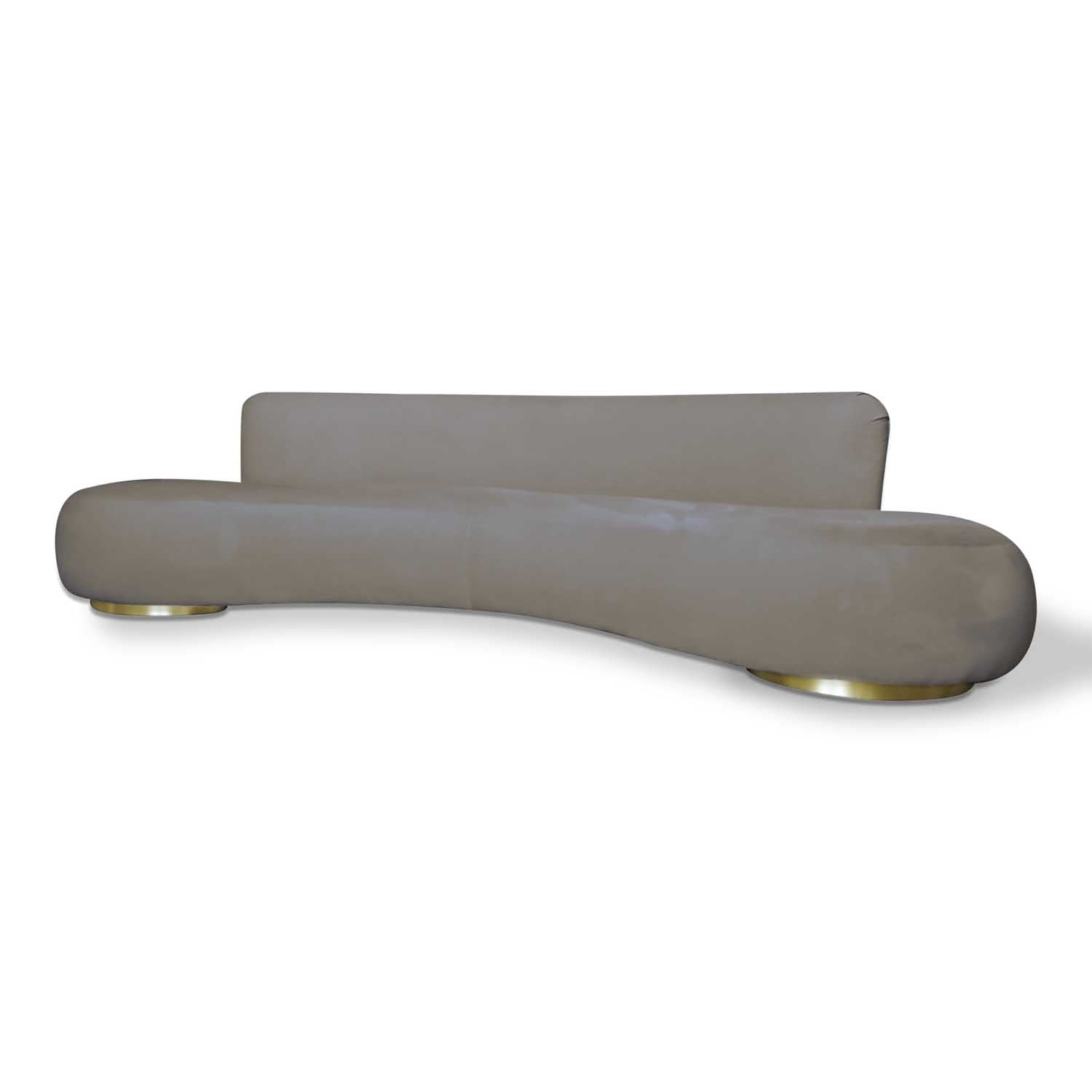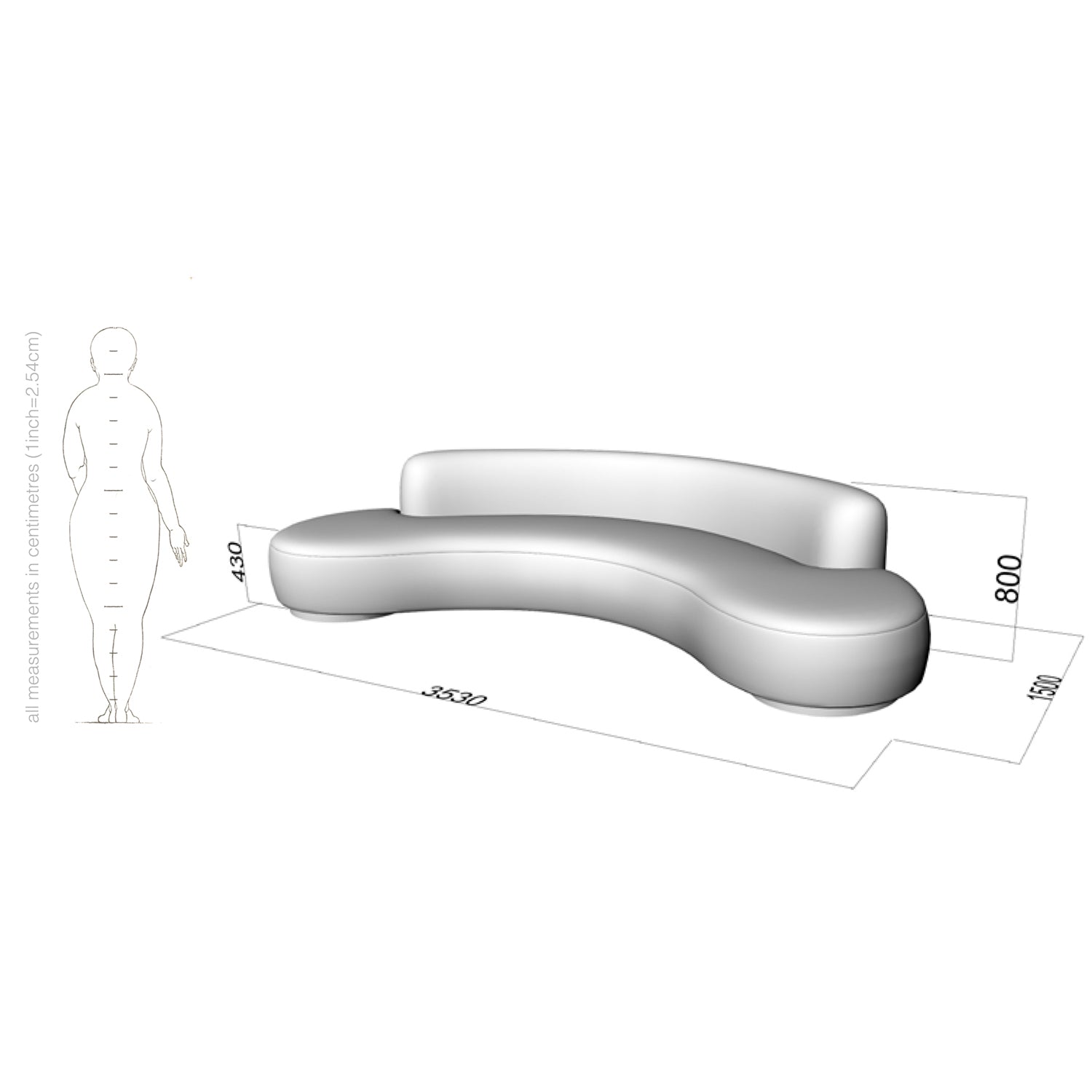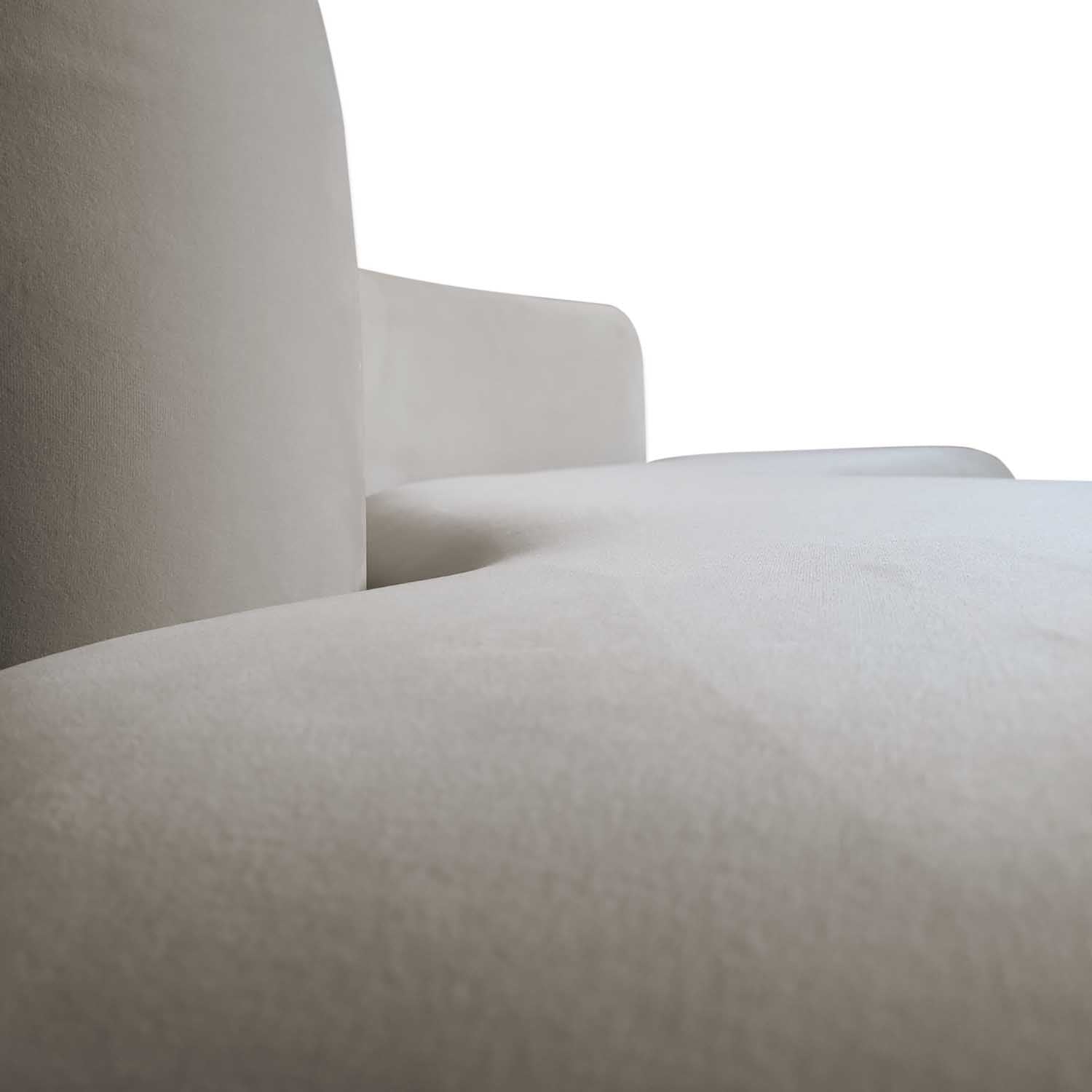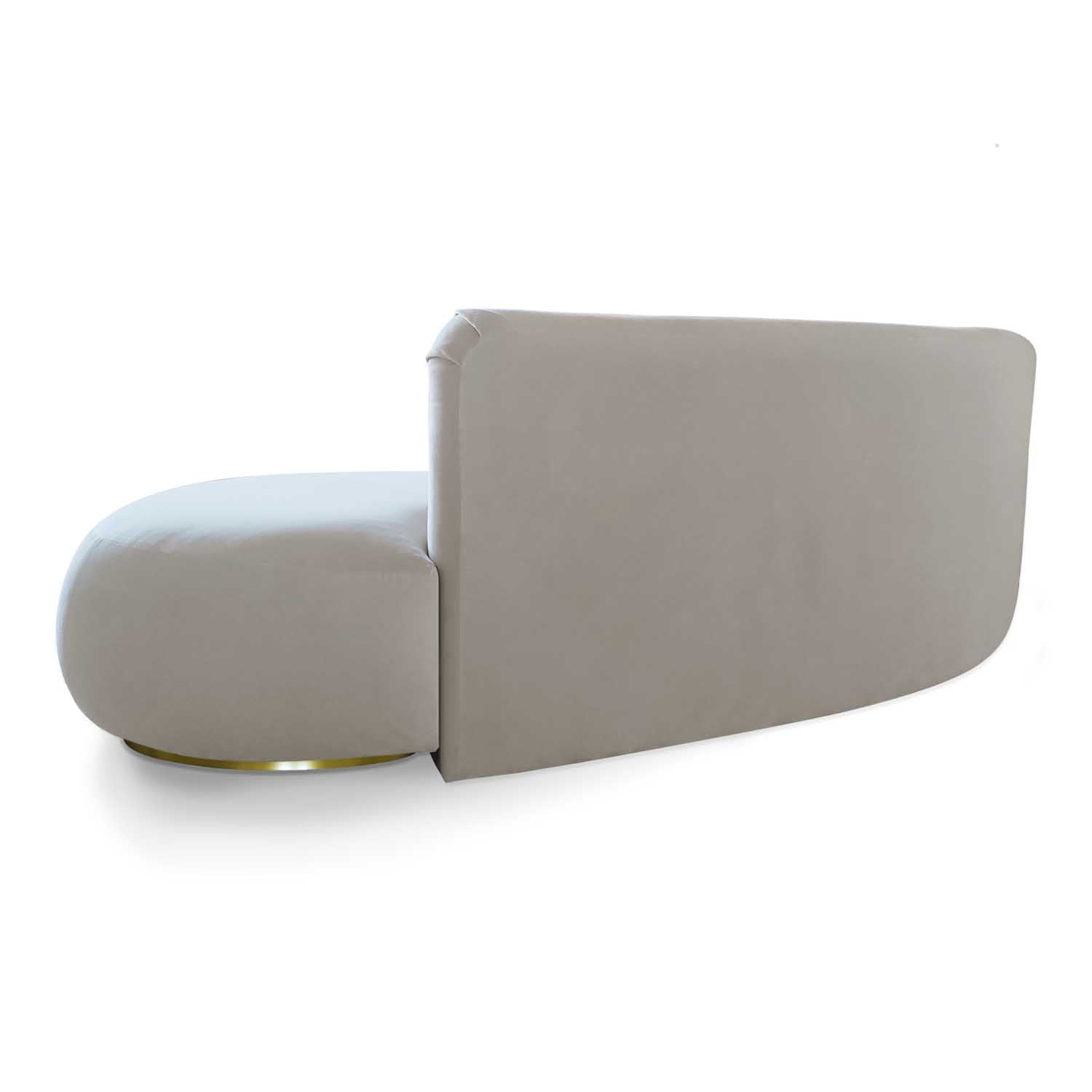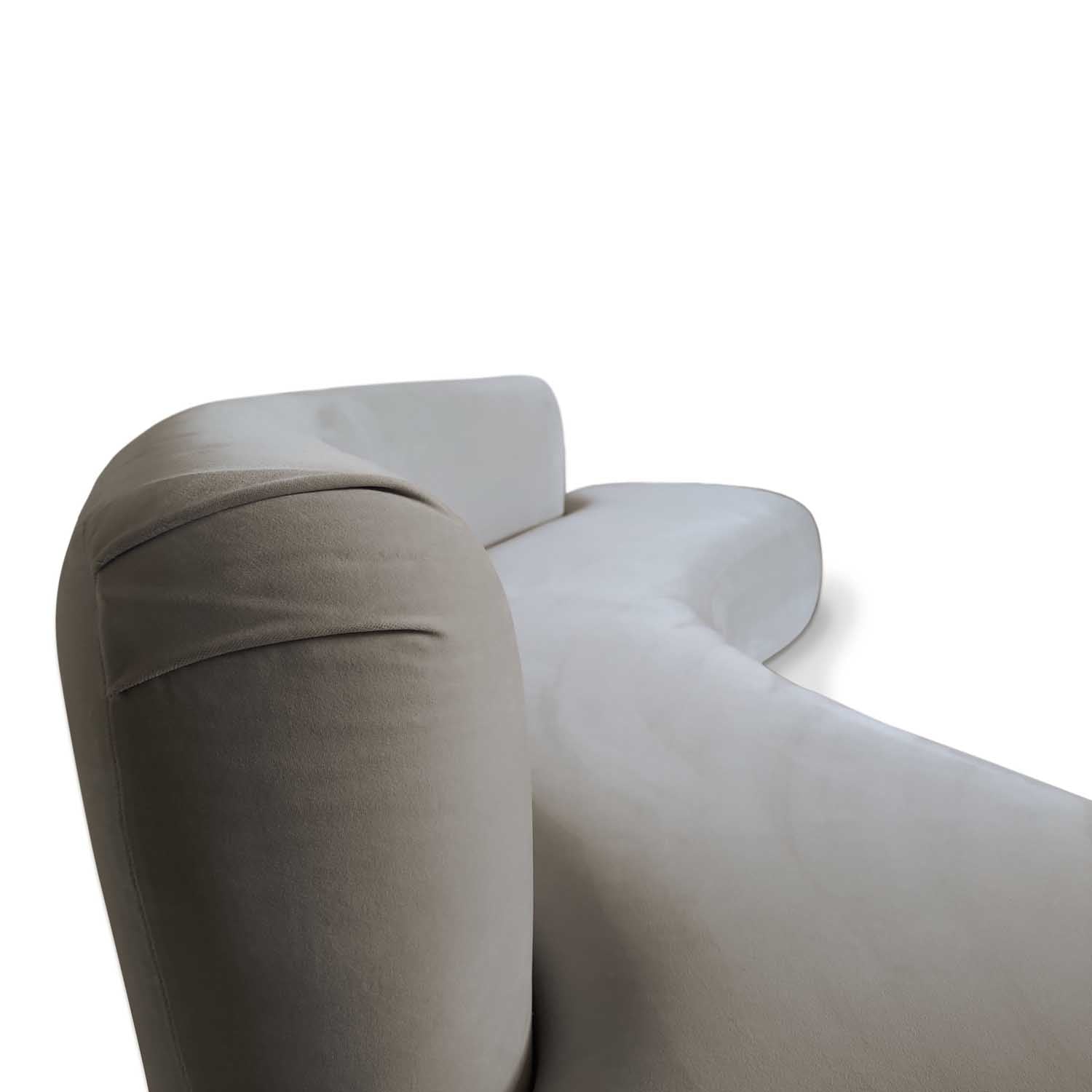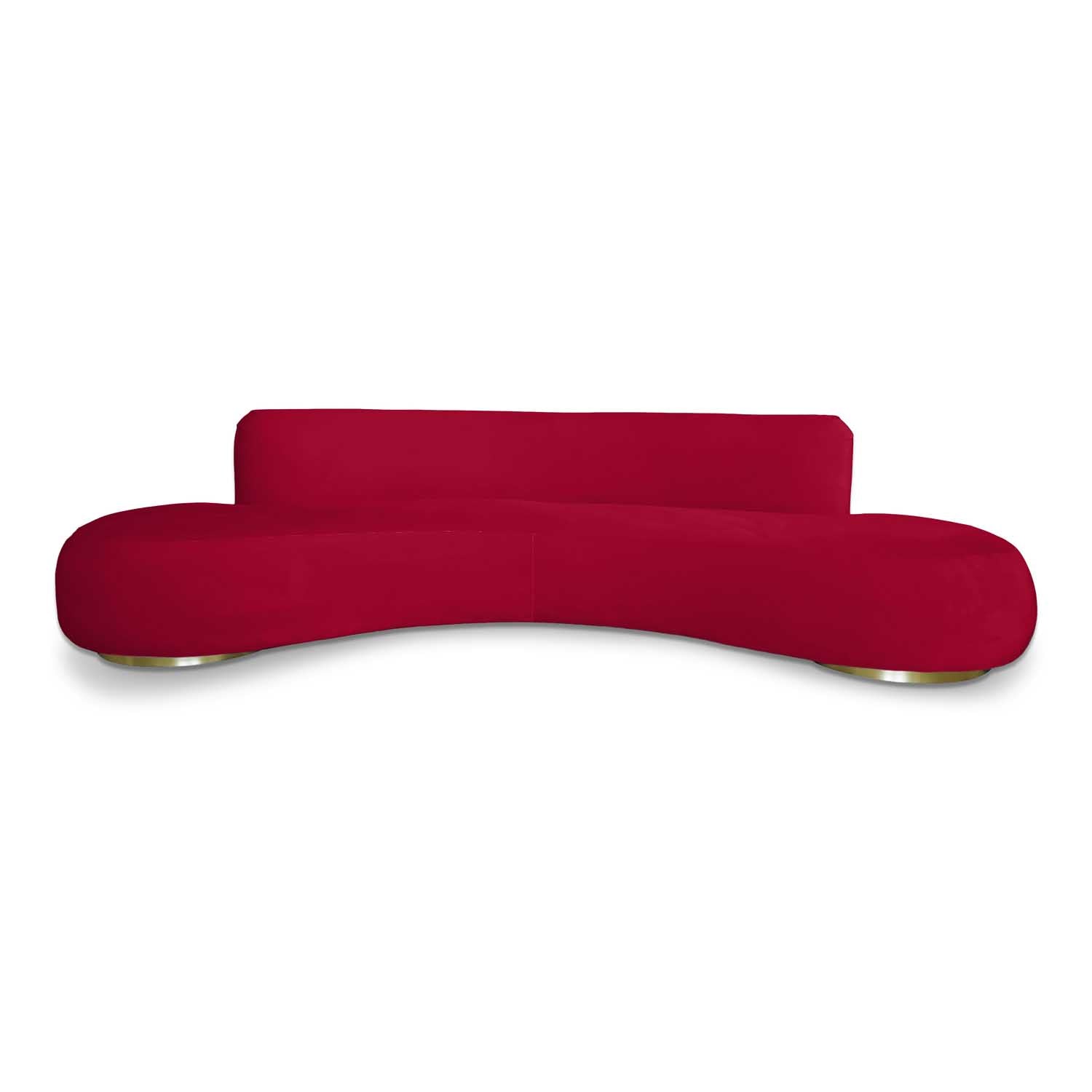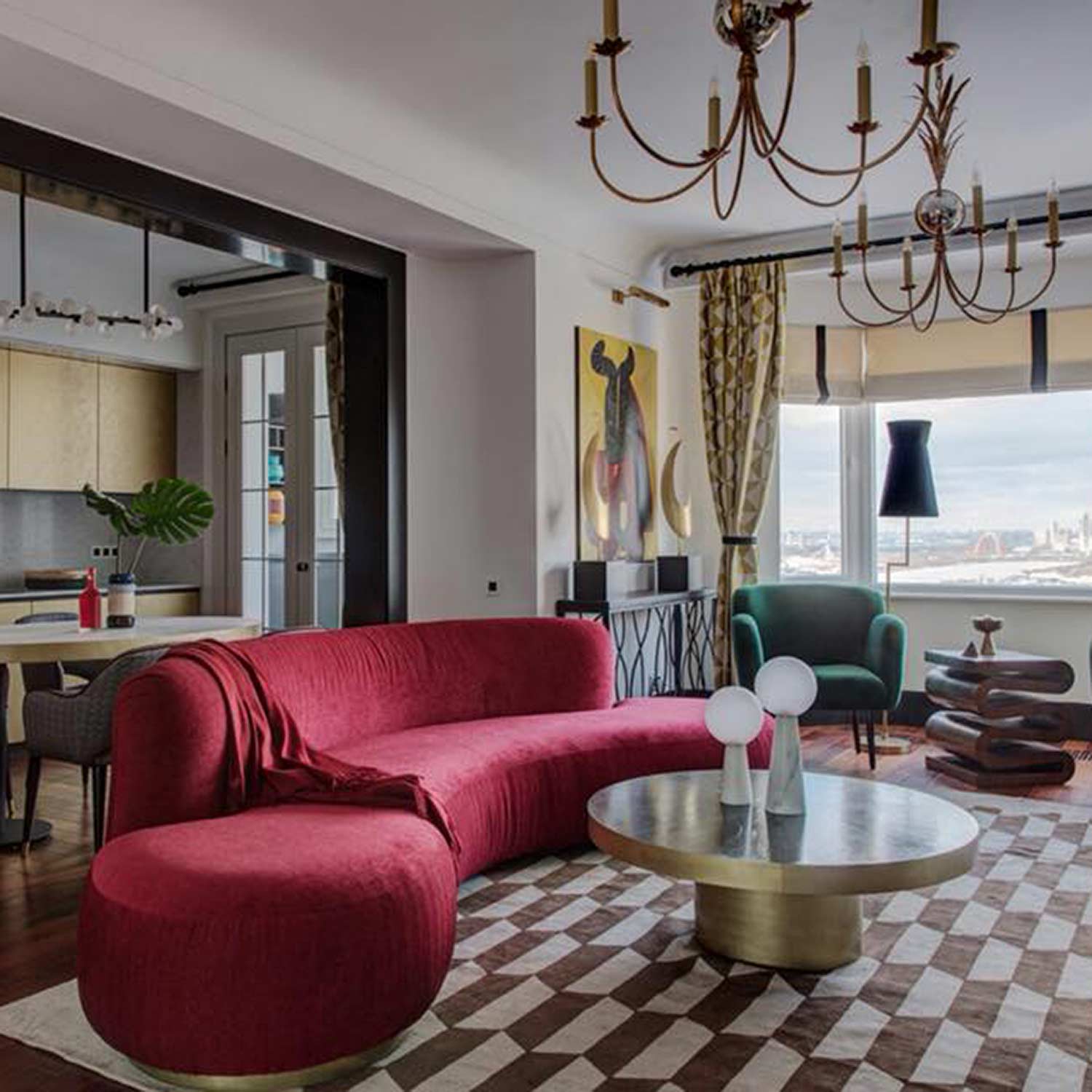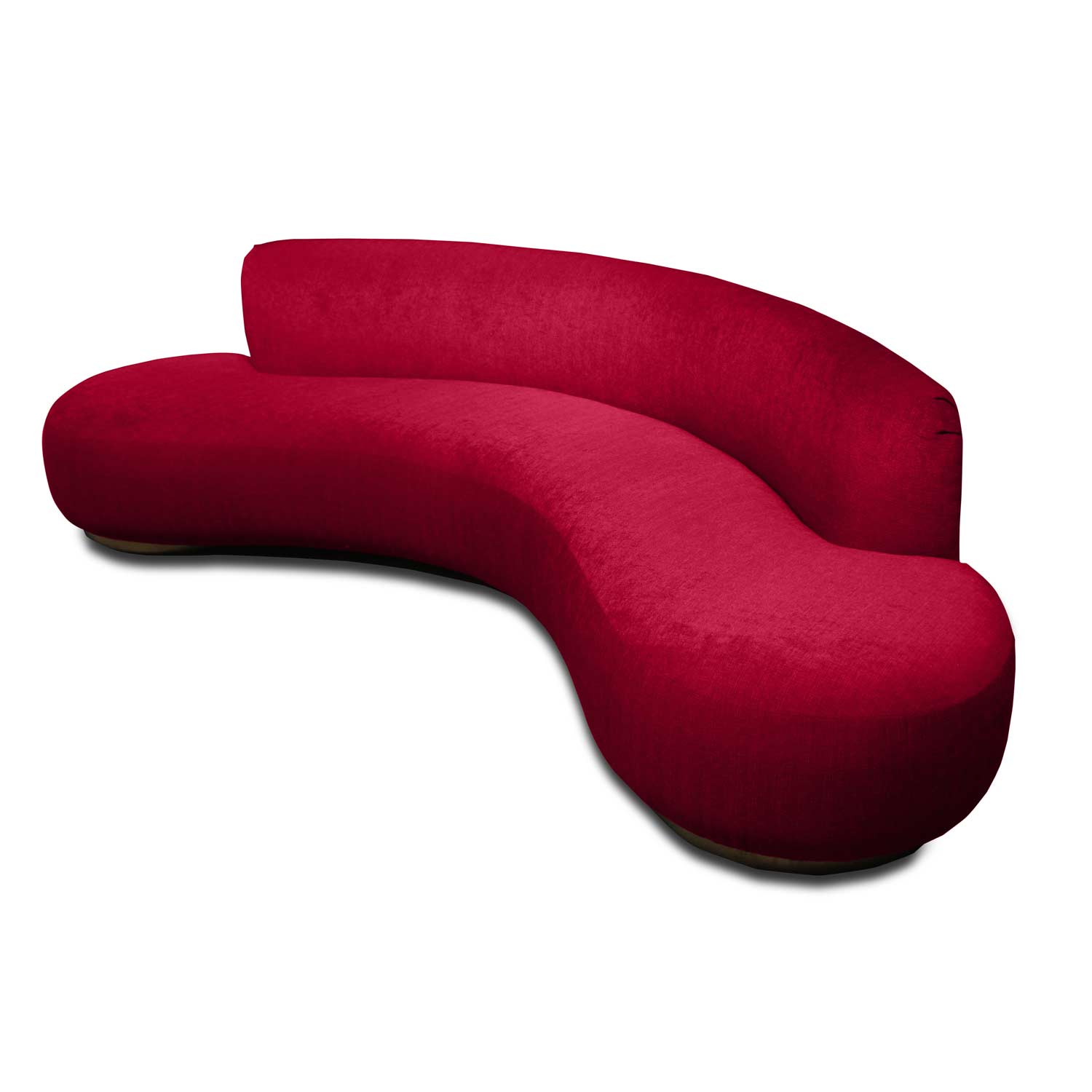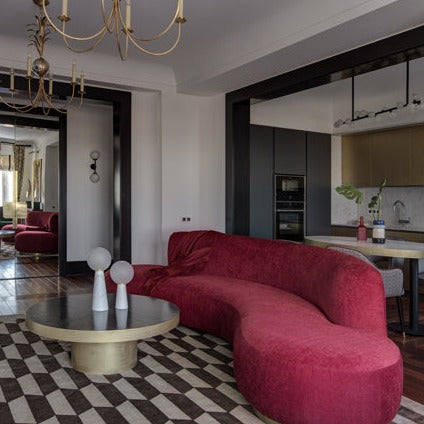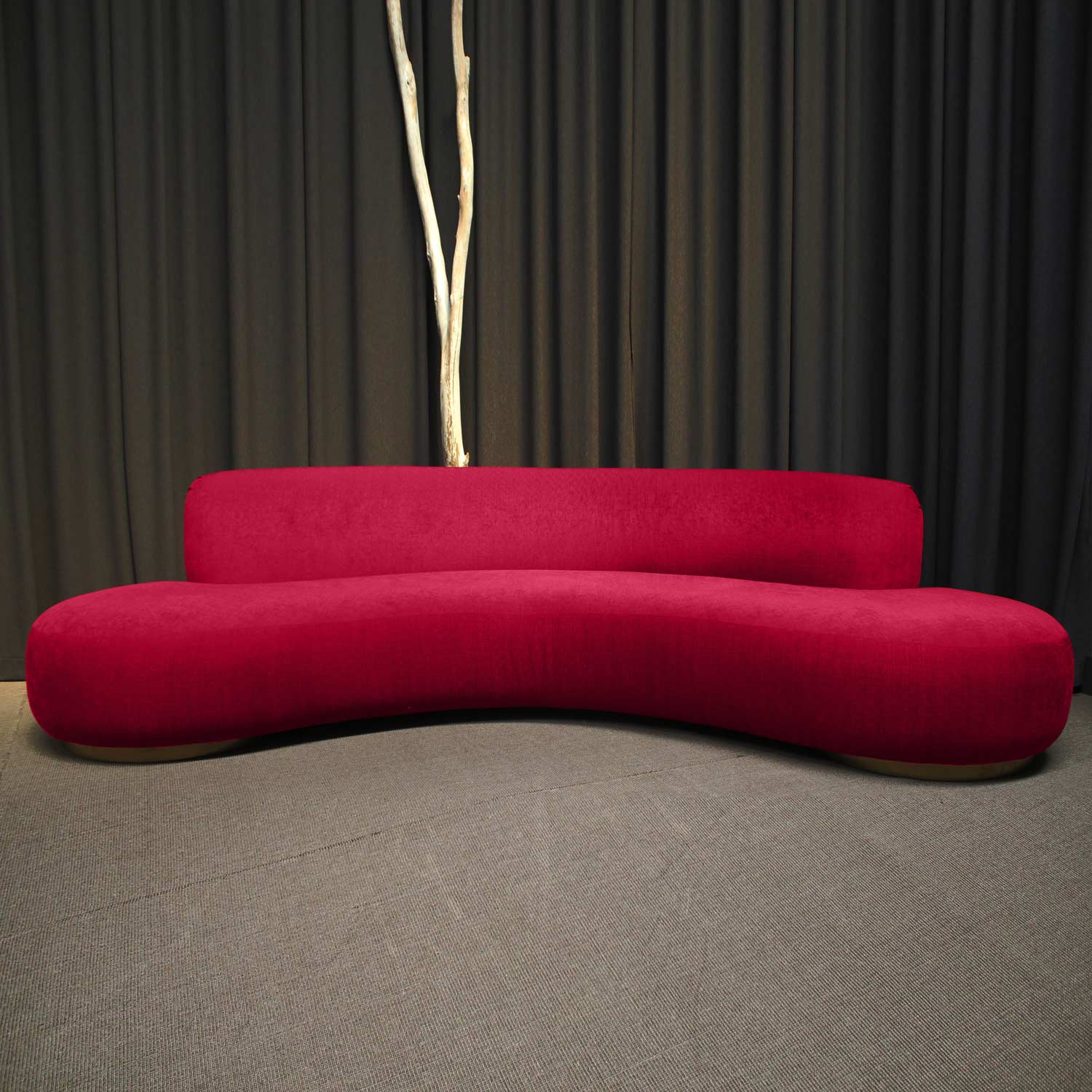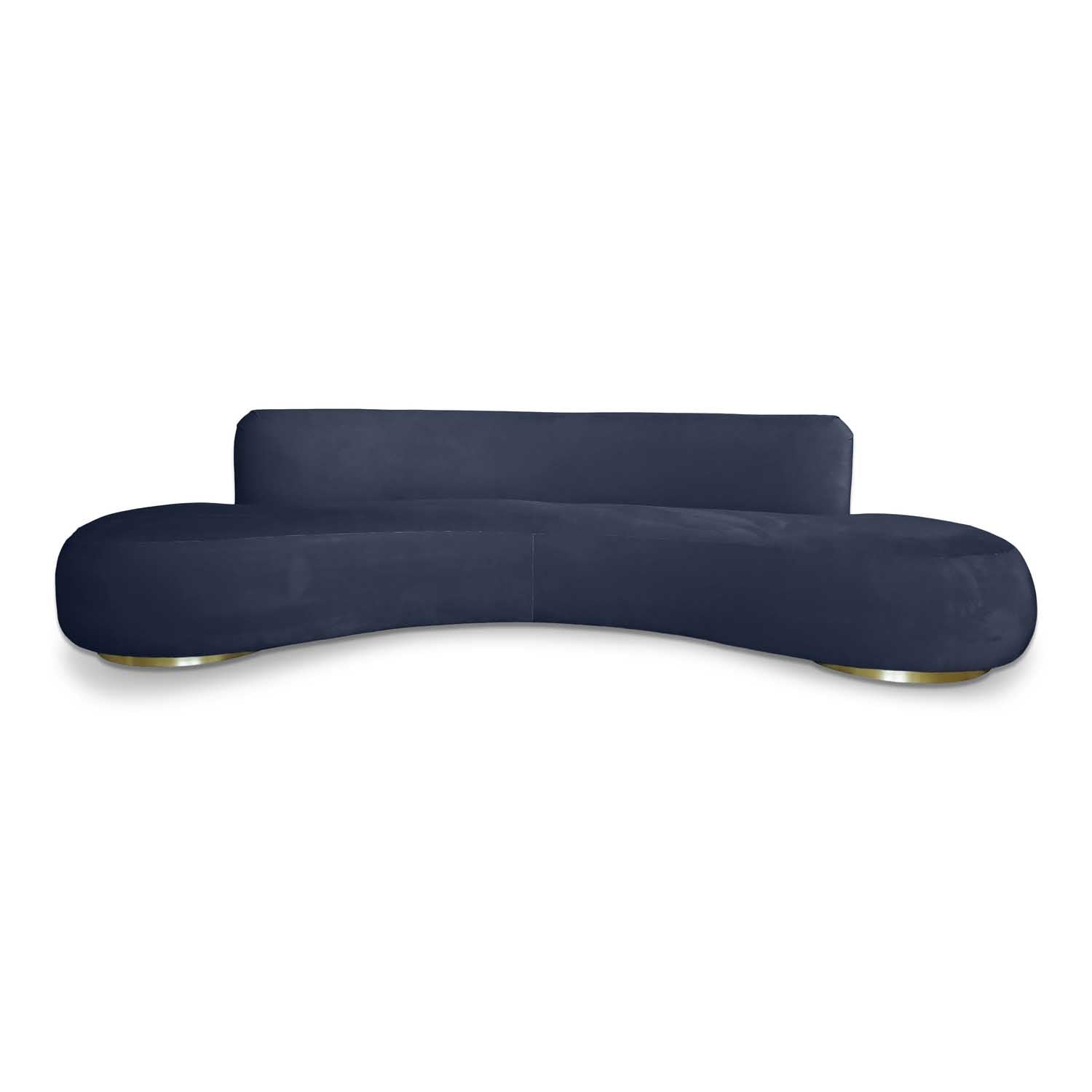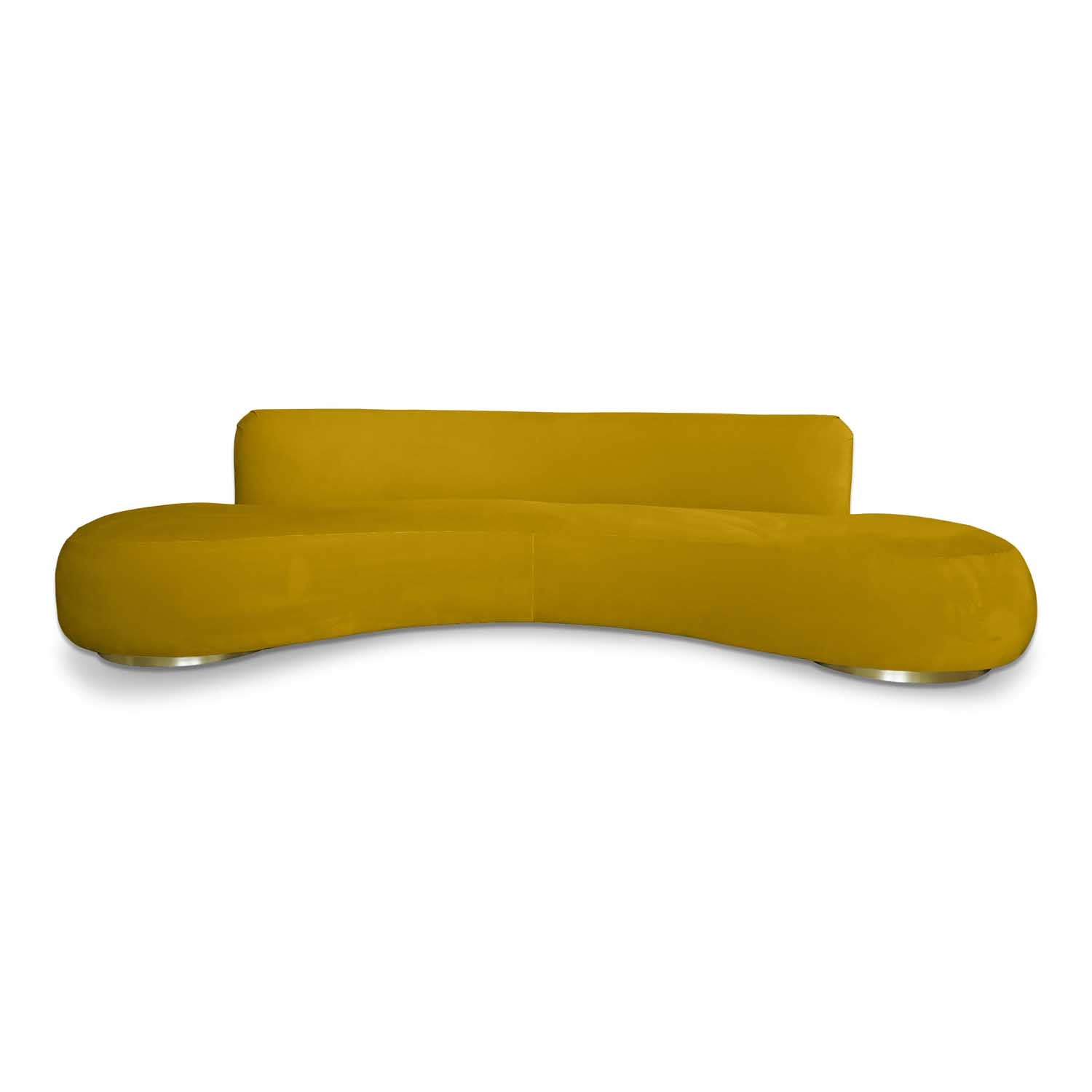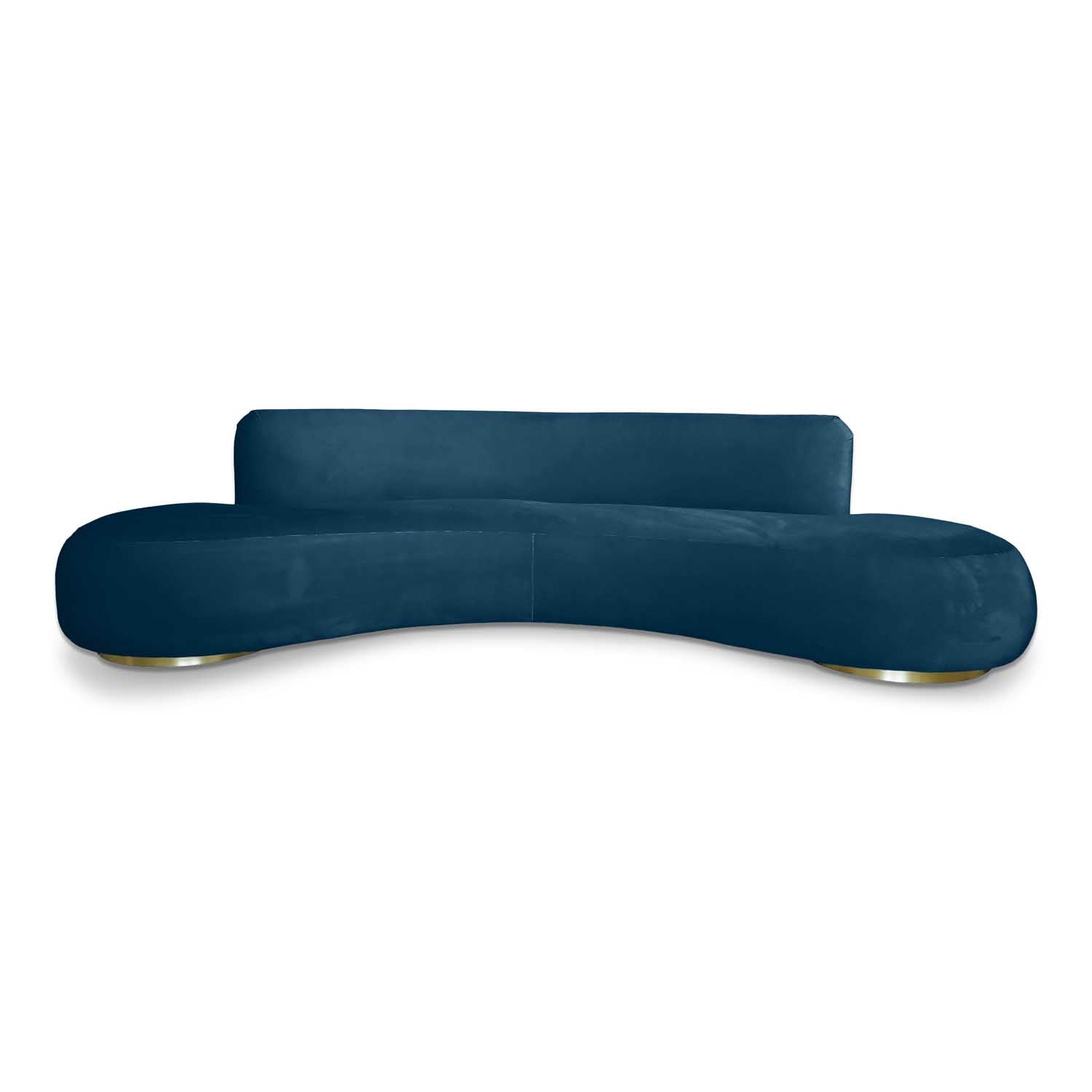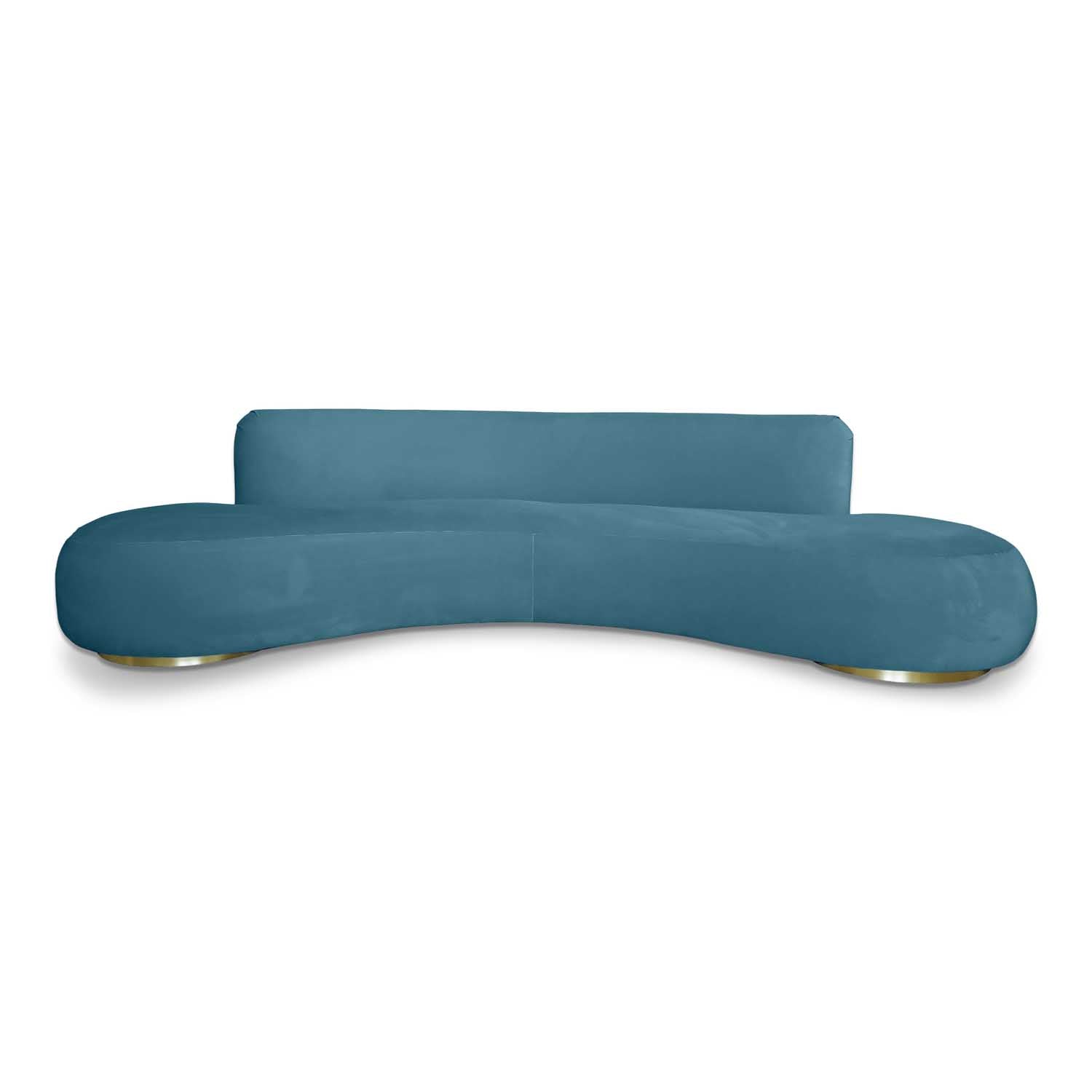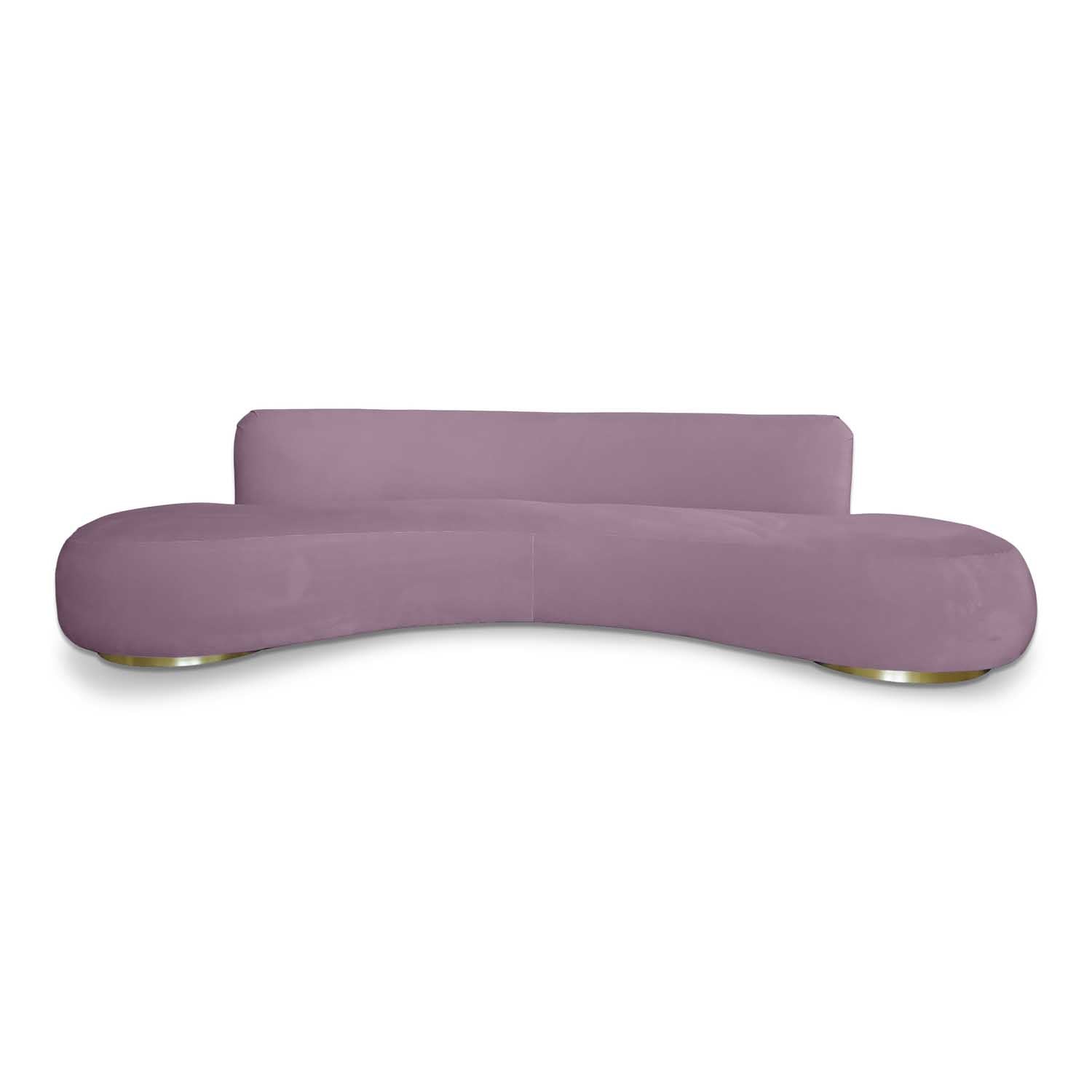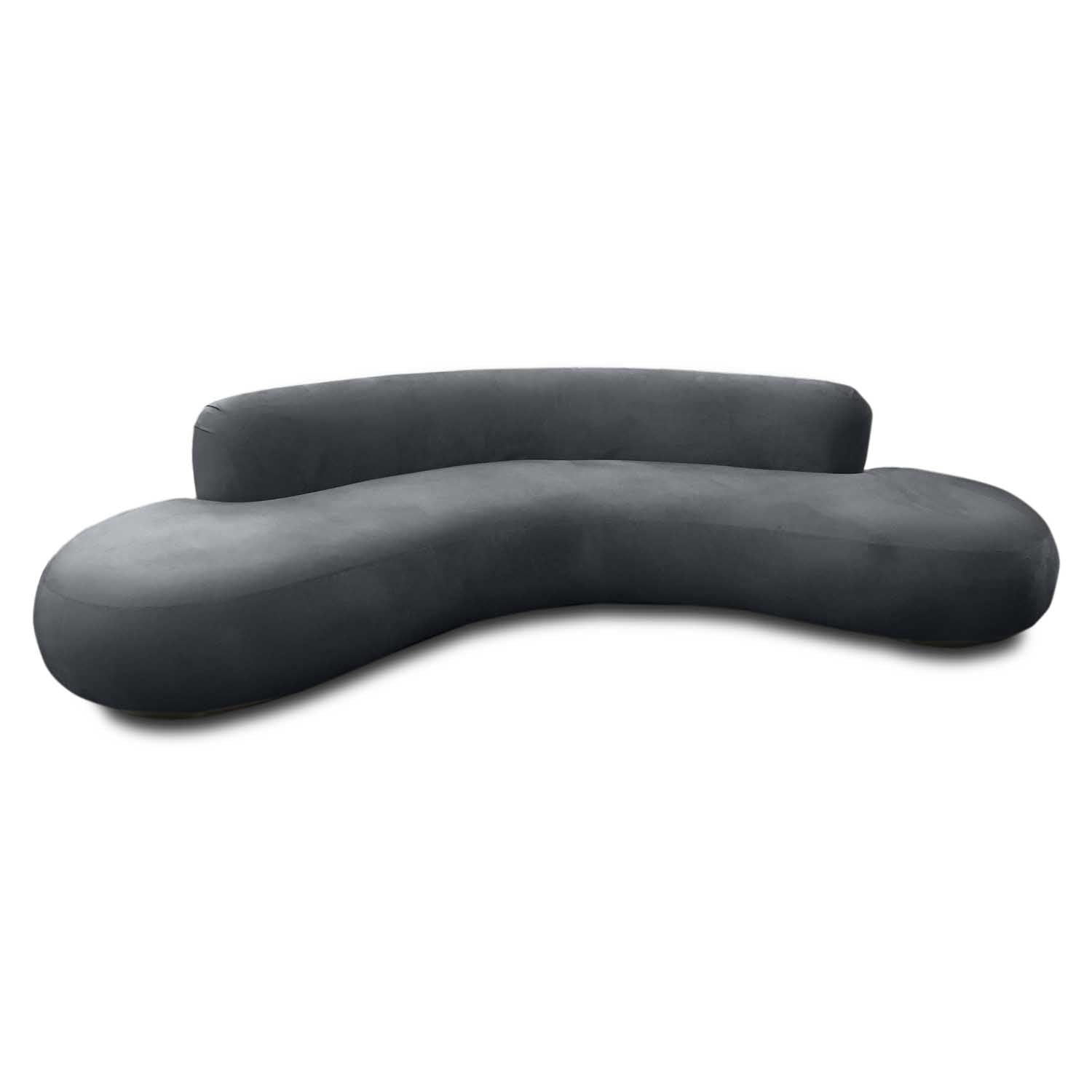 Removable covers for easy cleaning
Children, pets, parties, moves - our natural sofas are designed to live through all events of life and come out beautifully.
All pieces have removable covers so vou car easily clean them.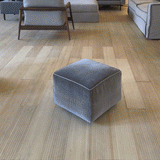 Perfect comfort for you specifically
The perception of softness depends much on your body height and your preferred sitting position.
In other words, it is specific to you.
Our team will listen carefully and help you choose your best comfort.